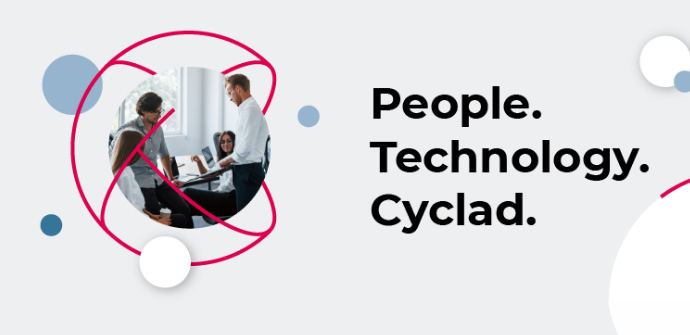 Rodzaj pracy: Pełny etat
Rodzaj umowy: Na czas nieokreślony
Ilość wakatów: 1
Minimalne doświadczenie: Od 5 do 10 lat
Wykształcenie: Wyższe licencjackie
Branża: Praca IT - Hardware / Information Systems, Praca IT - Konsulting, Praca IT - Project Management

Project information:
Industry: Banking/Finance
Place of work: remotly 100%
Experience level: senior/manager
Budget: up to 1550 PLN/MD + VAT
Form of contract: B2B
Project duration: 6-9 months, after this time will be possible to continue or relocate to the new project
Start: depends on candidate's notice period
Project language: English
Job description:
The GCP Platform Assurance Manager will manage a team working as part of the Customer Google Cloud Platform team and be responsible for making sure the platform is compliant with Customer system assurance standards and meets our committed SLA's. This will include ensuring that the Platform has a robust support model providing 24 x 7 coverage, defined SLA's, meets all Business Continuity objectives and has change management and Audit trails. Reporting to the GCP Platform lead and engaging with Google, ITID, GCP DevOps engineers, Cyber Security, GCP Product Managers and customers to ensure that we are providing a platform that is available for the customer, is compliant with Customer Security standards, Operational Risk standards and resilient to meet business needs.
The GCP Platform Assurance manager will report to the GCP platform lead.
Key Accountabilities and Responsibilities will include:
Designing a target state Service Assurance Architecture
Designing a target state Operating model
Global 24 x 7 Support model between Customer and Google.
Integrate the GCP Foundation Platform into the Customer Incident and Problem processes
Ensuring a robust Incident and problem process between Google and Customer is in place
Integrate the GCP Foundation Platform into the Customer Change, Configuration and Capacity management processes
Ensuring Patch compliance, Vulnerability management, Certificate renewals
Ensure that all systems of record are up to date including EIM, PLADA, TRM, SCOTT
Accountable for GCP foundation platform conformity to Customer Operational Risk standards
Accountable for defining and ensuring we meet GCP Foundation platform SLA's.
Accountable for ensuring the platform meets all level 2 controls.
Create Business continuity plan for GCP platform and carry out regular tests in line with Customer standards Business contingency standards.
Accountable for ensuring the Platform Exit strategy and plan is in place.
Gather requirements and provide continuous feedback loops between key stakeholders, Customer GCP Core Engineering team.
Provide Management reporting to ensure data driven discussions for continuous improvement Qualifications and experience
The ideal candidate for this role will have the below experience and qualifications:
Experience working as a Service delivery manager
Experience working in a service assurance/service delivery team
Experience in dealing with Cloud service providers (e.g. GCP, AWS, Azure)
Experience in setting up an ITSM framework (Support, Delivery and Implementation)
Experience dealing and responding to IT Audit
Deep understanding of ITIL
Understanding of COBIT framework
Knowledge of ISO 20000
Have worked in an enterprise Financial Services compaNY
Customer/stakeholder focus.
Vendor management and service delivery measurement.
Excellent written and spoken communication skills;
Experience designing a target state Architecture and Operating model for Service management/Assurance.
ITIL certified
Demonstrable Risk Management knowledge
Keen problem-solving skills (Analytical and Creative)
Experience working within an Agile environment
Desirable skills:
GCP Certifications
ISO 20000/Cobit/TOGAF certification
Technical knowledge (CSP's, IAM, Networking, CI/CD and Automation tools)
Experience operating in highly regulated industry, e.g. Financial Service
We offer:
Opportunity to be the strategic part of innovative international projects,
Developmental work environment,
Attractive salary based on your experience and skills - up to 1550 PLN/MD + VAT
Permanent cooperation based on Employment or B2B contract
Advanced private medical care including dentistry
Additional life insurance
MultiSport card
Prosimy o aplikowanie poprzez przycisk znajdujący się po prawej stronie ogłoszenia.