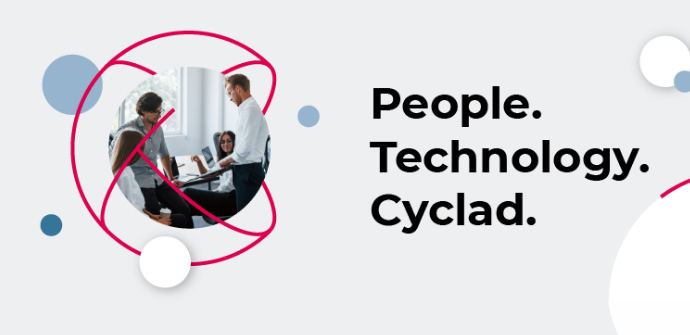 Frontend Developer (Vue.js) - 100% remote PL
Od:
Cyclad Sp. z o.o.
Miejsce pracy: Zdalnie
Rodzaj pracy: Pełny etat
Rodzaj umowy: Na czas nieokreślony
Ilość wakatów: 1
Minimalne doświadczenie: Od 3 do 5 lat
Wykształcenie: Wyższe licencjackie
Branża: Praca IT - Konsulting, Praca IT - Programowanie / Analizy

Project information:
Industry: Airlines
Type of project: Designing, developing, testing and integrating solutions for the digital platform for Canadian airline
Remote work: yes, 100% remote work
Project language: English
Project length: permanent
Assignment start date: depending on candidate"s availability
Working hours: induction (around 2-3 weeks): 12:00 - 20:00; post-induction: flexible (Polish or AMER business hours - depending on preference)
Remuneration: 1100 PLN - 1520 PLN net/day on b2b - depending on candidate"s experience
Project scope:
Designing, developing, testing and integrating solutions for the digital platform for Canadian airline
Design and develop robust, extensible, and high-quality code that meet business, technical and quality requirements of upcoming product features as well as the maintenance of existing functionalities
Actively participate and provide technical expertise for the creation, implementation, and ongoing evolution of company"s design and development methodologies, coding standards, and UI style guidelines
Play an active role in the evaluation and selection of new software development tools and frameworks as we constantly optimize and modernize
Collaborate and engage with developers to ensure alignment of standards & best practices
Design and develop automated unit and integration tests for front end code that define and validate feature/product requirements
Provide technical expertise and approval for the review and analysis of front-end code as well as all automated tests
Document system components, related interfaces and ensure complete and accurate release notes
You will contribute to a reusable library of components
Work division: 80% development of new solutions
Tech stack: JavaScript, Vue.js, HTML, CSS, SASS, unit and integration testing, Azure
Competence demands:
Completed Bachelor"s degree in Computer Science or IT-related field
4+ years of experience in all phases of software development
Experience in developing web applications using HTML, CSS, and JavaScript
Knowledge of JavaScript libraries such as VueJS, optionally candidates may have experience in: React or Angular
Experience in RESTful web services
Expertise with CSS preprocessors such as LESS and SASS
Experience in mobile-first web development and responsive web design
Experience with Azure or other cloud solutions is beneficial in this role
Knowledge of JavaScript unit testing frameworks such as Jest, Nock, Mocha or Jasmine
Knowledge of Vue-validate, Composition API, VeeValidate
Knowledge of WebPack, Require, Babel, npm, and JFrog
Experience in Reactive programming (rxjs)
Experience with state management techniques (redux) is a nice to have (VueX).
Knowledge of build automation tools such as Jenkins and Azure DevOps pipelines
Interpersonal, organizational, problem-solving, verbal, and written communication skills
Nice to have experience in CMS such as HP Teamsite or Adobe Experience Manager
Fluent English
We offer:
Possibility to participate in challenging projects for Canadian airline in the multinational environment
Long-term cooperation based on employment contract or B2B
Perks including private medical care and Multisport card
Possibility to exchange knowledge with experts in the international environment
100% remote work
Prosimy o aplikowanie poprzez przycisk znajdujący się po prawej stronie ogłoszenia.