Web Content Specialist
Web Content Specialist




Gdańsk




NR REF.: 1091665



Your new company
For our Client, global company providing innovative products and services in B2B, we are looking for a candidate who would join new company's SSC in Tricity on the position of Web Content Administrator
Your new role
On this position you will be responsible for - managing and monitoring website content (uploading and publishing) on all supported websites. Scope of duties includes editing documents and promotional materials, creating graphics with cooperation with IT, Marketing department. You will support requirements and challenges with website administration and manage webmaster incident (non-technical). The candidate will be in a close cooperation with Web Manager to formulate action plans. You will be also obligated to work with Corporate Marketing web team to maintain and improve quality control polices and create efficiencies in web content management activities
What you'll need to succeed
We are looking for candidate with experience within management of content website. The ideal candidate should have previous experience related within Marketing/IT department. The knowledge of Website technologies such as HTML, CSS or JavaScript (necessary only to analyse a code). You should have an experience of using a Web Content Management system, ideally SDL Tridion, Wordpress. The successful candidate should be oriented on details, presents strong customer focus and good understanding of different international cultures. Very good English language is required
What you'll get in return
Our Client offers challenging work environment, with lot of development opportunities. You will have a chance to be a part new established SSC in Tricity and to have real possibilities to improve your ideas.
What you need to do now
If you're interested in this role, click 'apply now' to forward an up-to-date copy of your CV, or call us now.
If this job isn't quite right for you but you are looking for a new position, please contact us for a confidential discussion on your career.
Oferta pracy, na którą zgłaszasz swoją kandydaturę wymaga wypełnienia formularza bezpośrednio na stronie Pracodawcy.

Klikając "Aplikuj" zostaniesz przekierowany na stronę internetową Pracodawcy.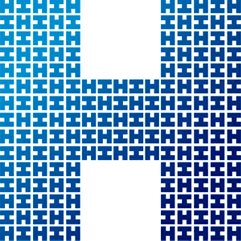 Prosimy o dopisanie następującej klauzuli "Wyrażam zgodę na przetwarzanie moich danych osobowych zawartych w ofercie dla potrzeb procesu rekrutacji zgodnie z Ustawą o ochronie danych osobowych z dnia 29.08.1997r., Dz. U. Nr 101, poz. 926 ze zm."

Numer w rejestrze agencji zatrudnienia: 361