Virtual Desktop Engineer
Virtual Desktop Engineer




Kraków




NR REF.: 1133631



Your new company
For our client, international banking company located in Krakow, in order to meet the growing market demand for speed to market and to stay competitive in an challenging marketplace, we are looking for an experienced Virtual Desktop Engineer.
Your new role
As an Engineer of Virtual Desktop team you will provide a subject matter expertise in the evaluation and development of Virtual Desktop Infrastructure department. You will assist in gathering requirements, designing specifications and security consideration for the VDI solution. Also you will take part in building and maintaining product and service standards for VDI capabilities that align with technology strategies. You will provide 3 rdlevel support of VDI products. You will work closely with other Infrastructure Engineering Pods to meet organisational goals and implementations schedules.
What you'll need to succeed
You need to have flexibility and adaptability as this job will have constantly changing priorities and tasks that are complex and time sensitive. We are looking for candidates experienced in designing, implementing / migrating / upgrading VDI with knowledge of Lean Sigma practices. Deep knowledge of Citrix and linked technologies such as XenDesktop, XenApp, Storefront, VMWare vSphere, VDI design, storage solutions. Experience of technology areas: VMWare Horizon, Windows 10, Dell x86 equipment, Cisco Jabber and Jabber on VDI, Active Directory, Windows Desktop. Understanding cloud services and modern software languages, as well as, experience working in Agile infrastructure development team.
What you'll get in return
Working in a newly created pod with stable position in a professional team. Consistent scope of responsibilities, private healthcare, sport card, life insurance, possibility to work remotely, commutable office location and casual dress code.
What you need to do now
If you're interested in this role, click 'apply now' to forward an up-to-date copy of your CV, or call us now.
If this job isn't quite right for you but you are looking for a new position, please contact us for a confidential discussion on your career.
Oferta pracy, na którą zgłaszasz swoją kandydaturę wymaga wypełnienia formularza bezpośrednio na stronie Pracodawcy.

Klikając "Aplikuj" zostaniesz przekierowany na stronę internetową Pracodawcy.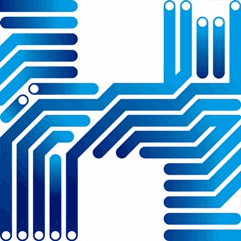 Prosimy o dopisanie następującej klauzuli "Wyrażam zgodę na przetwarzanie moich danych osobowych zawartych w ofercie dla potrzeb procesu rekrutacji zgodnie z Ustawą o ochronie danych osobowych z dnia 29.08.1997r., Dz. U. Nr 101, poz. 926 ze zm."

Numer w rejestrze agencji zatrudnienia: 361