Trade Compliance Data Manager
Trade Compliance Data Manager
Poznan
NR REF.: 1149348
Job Title
For our client, an international (leading, global) company located in Poznan, We are currently looking for:
Trade Compliance Data Manager
Your new role
You will support the effective movement of products to and from ALL countries Client operate in and ALL business units through the delivery of Trade compliance data (HTS, Country of Origin, Export Control Number etc) according to SLA's agreed with customers, maintain of a central trade compliance database with compliance data, ensuring alignment to SAP and/or local systems as well as Gather informal customer feedback, review performance and agree targets and plans. You will also Identify, define & deploy key projects and initiatives to address performance gaps and continuously improve the effectiveness and efficiency of service delivery and implement strategic plan for service evolution, incorporating best practice and voice of the customer feedback to drive effectiveness. You will manage relationships with the business areas requesting classifications and suppliers providing supporting information required to perform classifications, identify and manage export-controlled products and ensure those controls are communicated to the respective areas of the business to manage the potential risk as well as manage issues raised from Trade Compliance Data team or VOC provided through service catalogue.
What you'll need to succeed
You need strong import/export classification, country of origin and export control experience preferably in pharmaceutical or chemical industry as well as strong trade compliance knowledge and customer focus. You need to demonstrate attention to detail, analytical skills with a demonstrated ability to extensively analyse data.
What you'll get in return
You will join a dynamically growing global company that offers comprehensive benefits package (bonus plan, medical care, life insurance, pension scheme, sports card, recreation allowance, social fund), continuous professional development and global career opportunities.
Oferta pracy, na którą zgłaszasz swoją kandydaturę wymaga wypełnienia formularza bezpośrednio na stronie Pracodawcy.

Klikając "Aplikuj" zostaniesz przekierowany na stronę internetową Pracodawcy.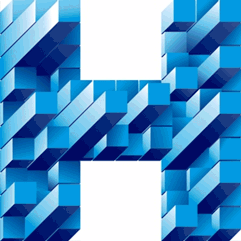 Prosimy o dopisanie następującej klauzuli "Wyrażam zgodę na przetwarzanie moich danych osobowych zawartych w ofercie dla potrzeb procesu rekrutacji zgodnie z Ustawą o ochronie danych osobowych z dnia 29.08.1997r., Dz. U. Nr 101, poz. 926 ze zm."

Numer w rejestrze agencji zatrudnienia: 361