Test Automation Engineer
Test Automation Engineer




Kraków




NR REF.: 1124977



Your new company
For our Client, well-known international company located in Kraków, we are currently looking for a person interested in the position of a Test Automation Engineer.
Your new role
The person on this position will join a team which is responsible for building BI and data services solutions. You will be driving test automation on ETL processes and data warehouses. As an automation test engineer you will be working with development team and have an opportunity to construct new approach for testing in this technology area.
What you'll need to succeed
An ideal Candidate for this position should have at least 1+ of experience in test automation and manual testing of ETL and Data Warehouse. Knowledge of DB Fit and Open Source frameworks is essential for this position. What is more, a person of this position should have an experience will the followings: SQL or PL/SQL, Oracle, Linux, Git, Jenkins (or similar).
What you'll get in return
Our Client offers the possibility to be involved in an international project, language classes, online courses and library, career development centre, the possibility to take part in both corporate and startup environment as well as benefit package (health care, Multisport, etc.).
What you need to do now
If you're interested in this role, click 'apply now' to forward an up-to-date copy of your CV, or call us now.
If this job isn't quite right for you but you are looking for a new position, please contact us for a confidential discussion on your career.
Oferta pracy, na którą zgłaszasz swoją kandydaturę wymaga wypełnienia formularza bezpośrednio na stronie Pracodawcy.

Klikając "Aplikuj" zostaniesz przekierowany na stronę internetową Pracodawcy.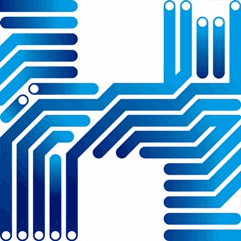 Prosimy o dopisanie następującej klauzuli "Wyrażam zgodę na przetwarzanie moich danych osobowych zawartych w ofercie dla potrzeb procesu rekrutacji zgodnie z Ustawą o ochronie danych osobowych z dnia 29.08.1997r., Dz. U. Nr 101, poz. 926 ze zm."

Numer w rejestrze agencji zatrudnienia: 361