Technical Support Center Specialist Cytometry - Belgium , Zagranica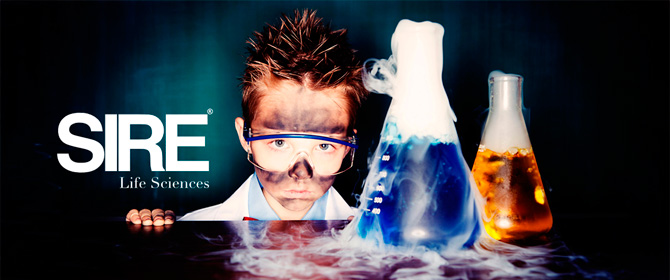 Technical Support Center Specialist Cytometry
Location: Belgium
SIRE® is the market leader in Life Sciences recruitment. We believe the recruitment market needs to gear up in technology and continuous innovation. We like technology, in a Life Sciences market driven on science, we couldn't stay behind; we drive Recruitment Science. Investing a majority of our turnover in technology enables us to use unique Resource Technologies. By using highly advanced algorithms, we enable our team of Resource & Data Strategists© to maintain the most advanced, detailed and complete Life Sciences network in Europe. This big data enables us to work Reverse Recruitment©: we first analyze the market in-depth before we go out to the market. Because we analyze the whole market, we can compare facts and data. This enables us to do Facts & Big Data Recruitment©, making sure we, or better yet, you find the right career!Our client is a professional Medical Devices organisation, based in Oost-Vlaanderen Belgium.
The Company
Our client is a growing global medical technology company focused in the medical devices/laboratory. And a leader in Medical Technology.


Role Description
Dutch French or Italian Spanish speaking would be great! A combination is possible too.

As Technical Support Center Specialist, you will deliver technical support to customers using phone and email channels. You will function as the point of contact for customers in case of hardware and software support requests on Biosciences Flow Cytometers. In this role, you will conduct real-time diagnosis and troubleshooting relying on verbal communication and remote desktop management.

If a solution can't be found, you will route the problem to the field based organization. You will belong to the European Technical Support Center and be part of a multicultural team.


Responsibilities
- You will function as the first point of contact for the customer by answering questions, responding to emails and phone calls and deliver first line support through remote instructions and guidance.
- You will escalate the problem, in case helpdesk can't offer a solution.
- You will track, record and document all technical enquiries from customers and prospective customers into the systems and thoroughly record problem description, analysis & resolution in order to maintain all relevant information and to create an efficient and effective service to the customer.
- You will develop and maintain the existing troubleshooting database and help desk guidelines, procedures and policies by reviewing all helpdesk documentation, such as technical service bulletins, and problem resolution flowcharts.
- You will work closely with the regional Planning & Dispatching function to route the customer problem by providing all necessary information to allow quick and efficient problem management.
- You will support the engineer in the execution of the on-site repair by recommending precautionary spare parts.
- You will provide the local Sales Representative, Application Specialist, Field Service Engineer detailed information of the customer interaction if required.


Requirements
- You have a relevant qualification in engineering or biology or equivalent demonstrable experience, e.g.:
- Experience in the operation and routine maintenance of laboratory equipments together with a high desire to develop technically or Hands-on experience in Flow Cytometry and flow cytometry software is definitely a plus.
- You have effective knowledge and use of PCs or MAC computer systems and experience in using MS Office.
- You are eager to stay current in technical knowledge, to troubleshoot and to provide information back to customers in a helpful, courteous, positive and professional manner.
- You have a proven ability of effective written and verbal communication and listening skills and strong interpersonal skills with an ability to effectively communicate and project them self over the telephone and in person.
- You have excellent analytical and problem solving skills.
- You have a proven strong commitment to customer service and satisfaction and are diligent, process oriented and well organized.
- You enjoy working in a team and consider yourself to be a good team player.
- You are fluent, both written and verbal in Italian, Spanish and English (C1/C2).
Knowledge of another European language (French, Dutch, Swedish, Danish) is also great!

Heb je interesse en wil je meer weten over deze functie, reageer dan door op solliciteer te klikken en contact op te nemen met SIRE (Arjan van der Schoor)
Apply