Technical Specialist (Control M) - Kraków , małopolskie

Technical Specialist (Control M)
Technical Specialist (Control M)




Kraków




NR REF.: 1106782



Your new company
For our Client, one of the world's largest banking and financial services organisation, located in Kraków, we are currently searching for passionate people, interested in position of Technical Specialist.
Your new role
The one of the responsibilities in the role working on critical / complex incidents & issues and ensuring completion within agreed deadlines. You will align to business partner's goals for the Technology / Domain / Project and deliver goals as per agreed schedules & specifications. You will also perform Project Management activities as may be applicable in the project. On this role you are expected to provide the 24x7 On-call support as per business requirements
What you'll need to succeed
To be a successful candidate on this role you need to have minimum of 2 years IT experience out of which a minimum of 1 year relevant experience in Control M scheduling tool. You need to be able to communicate effectively both verbally and written with stakeholders. Good understanding of Service Management Processes of Incident Management, Change Management and Problem Management is a must. You should also have a sense of urgency in a dynamic, multi-tasking environment. Due to work in international environment you need to speak fluent English.
What you'll get in return
Our client offers the possibility of further professional development, competitive salary as well as benefit package including Multisport Card, private healthcare, and life insurance.
What you need to do now
If you're interested in this role, click 'apply now' to forward an up-to-date copy of your CV, or call us now.
If this job isn't quite right for you but you are looking for a new position, please contact us for a confidential discussion on your career.
Oferta pracy, na którą zgłaszasz swoją kandydaturę wymaga wypełnienia formularza bezpośrednio na stronie Pracodawcy.

Klikając "Aplikuj" zostaniesz przekierowany na stronę internetową Pracodawcy.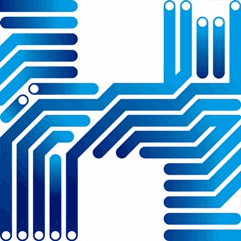 Prosimy o dopisanie następującej klauzuli "Wyrażam zgodę na przetwarzanie moich danych osobowych zawartych w ofercie dla potrzeb procesu rekrutacji zgodnie z Ustawą o ochronie danych osobowych z dnia 29.08.1997r., Dz. U. Nr 101, poz. 926 ze zm."

Numer w rejestrze agencji zatrudnienia: 361