Tasks Coordinator with German
Tasks Coordinator with German
Poznań
NR REF.: 1103948
For our client, an international business consulting company, we are looking for the Tasks' Coordinator with a great passion for the German language, who is brave enough to take the responsibility of coordinating tasks of Presentation Specialists.
What does it mean to be the Tasks' Coordinator?
Your main duty would be to
coordinate requests, tasks and workflow of a Presentation Specialists Team in an organized, logical and properly prioritised way.
You stand as a bridge between them, the team responsible for the creation of business presentation, and consultants, who are requesting those presentations. In other words, your main tasks would be:
Decide, whether the team is able to receive any more tasks (manage production capacity)
To receive new requests, review (its completeness and clarity), classify and prioritize them
Ensure proper documentation processing in the internal system
Contact with requestors with follow-ups and for clarification, if needed
Set-up timeliness and deadlines, assign tasks to the specific, accurate production resources to maintain the best quality of execution
Diagnose and resolve workflow blockades in the intake and production processes
What should you have to succeed, to start your new career as the Tasks' Coordinator?
German language C2 level is a must , as this is the language that Presentation Specialists are working with
English language level B2+
Knowledge of MS Office, especially PowerPoint (not required, but would be an asset)
Excellent communication and organisation skills
Engagement, open-mindset and customer focused attitude
Willingness to learn and share knowledge
Attention to details and best quality
What you get in return
Other than gaining
the experience of working in a multicultural, global company and a full-time employment contract after the 3-months' probation
, you will gain a wide range of benefits such as:
Lunch fund and free snacks in the office
Range of flexible benefits
Various global courses
Year bonus
Medical healthcare
What you need to do now
If you're interested in this role, click 'apply now' to forward an up-to-date copy of your CV, or call us now.
If this job isn't quite right for you but you are looking for a new position, please contact us for a confidential discussion on your career.
Oferta pracy, na którą zgłaszasz swoją kandydaturę wymaga wypełnienia formularza bezpośrednio na stronie Pracodawcy.

Klikając "Aplikuj" zostaniesz przekierowany na stronę internetową Pracodawcy.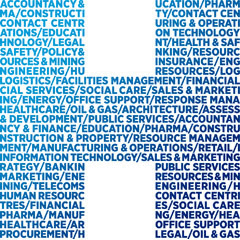 Prosimy o dopisanie następującej klauzuli "Wyrażam zgodę na przetwarzanie moich danych osobowych zawartych w ofercie dla potrzeb procesu rekrutacji zgodnie z Ustawą o ochronie danych osobowych z dnia 29.08.1997r., Dz. U. Nr 101, poz. 926 ze zm."

Numer w rejestrze agencji zatrudnienia: 361