Supply Chain Manager
Supply Chain Manager
Katowice
NR REF.: 1122034
For our Client, an international business center located in Katowice, we are currently looking for Supply Chain Manager
Within this position you will be fully accountable for the results of the two operational teams. Your will be responsible for the cost, customer service, carbon, loss analysis and performance improvement of primary outbound transport operations in the category - includes management of the relevant regional team performance plus customer relationship management. You will be supportingPrimary Transport Contracting- inputting 3 PLP identification, selection and supporting negotiation for primary transport within the region. You will be managing 3 PLP relationship and developing regional logistics network knowledge and industry trends. Your duties will also include Primary Transport Optimalization by implementing the benchmark projects in order to improve the efficiency.
We are looking for Candidates with experience in Logisitcs/Supply Chain and on managerial position. Fluency in English is also required. An ideal Candidate has to have excellent communication skills, ability to cooperate with internal customer and suppliers and strong analytical skills. High proficiency in MS Excel is also reguired.
Our Client offers a unique opportunity to gain professional experience in international environment within interesting industry and possibility of further development. Stable job in a team of professionals, attractive salary and employee's benefits are also included.
If you're interested in this role, click 'apply now' to forward an up-to-date copy of your CV, or call us now.
If this job isn't quite right for you but you are looking for a new position, please contact us for a confidential discussion on your career.
Oferta pracy, na którą zgłaszasz swoją kandydaturę wymaga wypełnienia formularza bezpośrednio na stronie Pracodawcy.

Klikając "Aplikuj" zostaniesz przekierowany na stronę internetową Pracodawcy.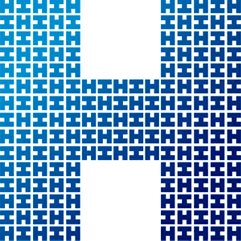 Prosimy o dopisanie następującej klauzuli "Wyrażam zgodę na przetwarzanie moich danych osobowych zawartych w ofercie dla potrzeb procesu rekrutacji zgodnie z Ustawą o ochronie danych osobowych z dnia 29.08.1997r., Dz. U. Nr 101, poz. 926 ze zm."

Numer w rejestrze agencji zatrudnienia: 361