Strategic Marketing Manager
Strategic Marketing Manager
Warszawa
NR REF.: 1099056
For our Client, international market leader with over 150 years of experience on the market, we are looking for
Strategic Marketing Manager.
Strategic Marketing Manager is responsible for creation and implementation of European business strategy in traditional sales channel.
This person will also lead a team of merchandising, category managers, communication and events and have accountability for the offering and related financial results as a part of European leadership team. We are looking for someone who will be actively engaged in key the team management activities and developing the staff.
Strategic Marketing Manager will establish a formal portfolio and innovation pipeline from global and local innovation
to deliver the strategy and through that should influence the business leadership team to ensure strategic change is embraced and successfully executed.
Candidate we are looking for will also have a crucial role in leading annual business planning for the new products and solutions budget and cohesively work with sales leaders to measure and manage effective product portfolios.
We are looking for a Candidate with minimum 5 years of strategic marketing leadership experience, developing market strategy and leveraging customer insight and innovation.
Experience in leading a team, providing coaching, developing talent and building high performance team is a must.
English language is also demanded.

Our Client offers challenging work environment in an international Company with diverse and talented team.
Oferta pracy, na którą zgłaszasz swoją kandydaturę wymaga wypełnienia formularza bezpośrednio na stronie Pracodawcy.

Klikając "Aplikuj" zostaniesz przekierowany na stronę internetową Pracodawcy.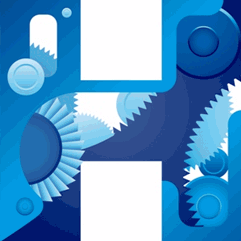 Prosimy o dopisanie następującej klauzuli "Wyrażam zgodę na przetwarzanie moich danych osobowych zawartych w ofercie dla potrzeb procesu rekrutacji zgodnie z Ustawą o ochronie danych osobowych z dnia 29.08.1997r., Dz. U. Nr 101, poz. 926 ze zm."

Numer w rejestrze agencji zatrudnienia: 361