ServiceNow Consultant
ServiceNow Consultant




Kraków




NR REF.: 1117199



Your new company
For our Client, well-recognized manufacturer of construction materials, we are currently looking for a person interested in the role of ServiceNow Consultant.
Your new role
Working on this position you will: provide training and mentoring to Level 1 peers in support of enhancement and defect tickets, monitor systems integration and process automation, work closely with process owner Service Request Management to build requested items using workflows to manage processes from the client to the fulfilment teams, coordinate and perform installation and testing of ServiceNow updates and new releases. Moreover, you will configure and enhance all aspects of ServiceNow such as workflow, user interface (UI), client scripts, business rules, and more, utilizing out-of-the-box functionality as much as possible and only customizing when necessary. As a ServiceNow Consultant you will establish standards and IT hygiene within ServiceNow, including maintenance routines, development standards, and code reviews. We are looking for Candidate with knowledge of improving performance and configuration by utilizing ServiceNow best practices and with strong ability to identify system deficiencies and recommend solutions and continual service improvement. The best Candidate should possess ability to effectively absorb information from various sources, then analyze and examine data in detail, draw appropriate conclusions and hands-On experience in Service Management KPIs and the ability to leverage from ServiceNow Analytics to build smart reports. The role will include max 30% of travelling.
What you'll need to succeed
An ideal candidate should have at least 4 years of experience in IT Service Delivery to include at least 2 years of experience as a System Administrator of ServiceNow. Moreover, we are looking for candidates with experience in web technologies such as LDAP, SSO, VPN, SSL and normalization and reconciliation tools. In order to be relevant candidate it would be nice that you have ServiceNow System Administration certification and/or ServiceNow Application Development certification and at least 1 year of experience using JavaScript or HTML. Certification of ITIL v.3 Foundations will be an additional asset, but is not mandatory.
What you'll get in return
Our Client offers very attractive salary, the possibility of professional development and creating own team, good work atmosphere as well as benefit package including private healthcare, life insurance and Multisport Card.
What you need to do now
If you're interested in this role, click 'apply now' to forward an up-to-date copy of your CV, or call us now.
If this job isn't quite right for you but you are looking for a new position, please contact us for a confidential discussion on your career.
Oferta pracy, na którą zgłaszasz swoją kandydaturę wymaga wypełnienia formularza bezpośrednio na stronie Pracodawcy.

Klikając "Aplikuj" zostaniesz przekierowany na stronę internetową Pracodawcy.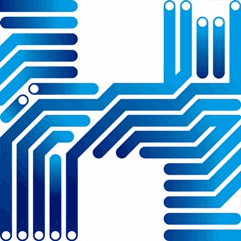 Prosimy o dopisanie następującej klauzuli "Wyrażam zgodę na przetwarzanie moich danych osobowych zawartych w ofercie dla potrzeb procesu rekrutacji zgodnie z Ustawą o ochronie danych osobowych z dnia 29.08.1997r., Dz. U. Nr 101, poz. 926 ze zm."

Numer w rejestrze agencji zatrudnienia: 361