Service Delivery Manager
Service Delivery Manager
Polska
NR REF.: 1155092
Hays IT Contracting matches IT Contractors with the best employers. Our passion lies in helping people develop their professional careers in IT sector - quite simply, we power the world of work.
For our Client we are currently looking for qualified Candidates for the position of:
Service Delivery Manager
Location: remote 100%
Job type: contract B2B
Length: long term cooperation
Rate: 3 years of experience – 115 pln / h; +5 years of experience 130 pln /h
Branch: pharma
English: C1
Requirements:
MA/Eng. in Information Technology or Business or relevant
English C1 level (Polish and/or German would be the additional advantage)
Over 4 years of business and IT service/project experience
At least 2 years of experience in leading full cycle of IT Operations
At least 2 years of experience in leading virtual/dispersed and multinational teams in IT Operations
At least 1 years of experience in collaboration and management of multiple and multinational stakeholders
Experience in using SCRUM or other Agile and/or Lean methods/tools (preferably confirmed with a certificate)
Knowledge of ITIL processes and agile methodologies (preferably confirmed with a certificate)
Knowledge of Service Management tools - preferably ServiceNow and Jira
Knowledge of PMI methodology (preferably confirmed with the PMP certificate)
Excellent communication skills and skills to cooperate inside a global organization
Influencing and persuasion skills
Sense of accountability for the assigned service areas
Adaptable to changing conditions and requirements
Proactive and service delivery focused mind
Ability to operate independently based on the agreed strategy and tactic
Skills to envisage possible problems, determine and implement solutions
Knowledge of Google Suite, Trello and Tableau/BO
Readiness to travel depending on service needs
Flexibility to work in non-European time zones depending on service needs
Our offer:
Competitive rate
Possibilities: variety of projects to participate in development, working closely with big brands
Real impact on the project – if you are good, you are independent in making decisions
Fast learning opportunities
Preferential conditions for benefits: medical and sport package
Oferta pracy, na którą zgłaszasz swoją kandydaturę wymaga wypełnienia formularza bezpośrednio na stronie Pracodawcy.

Klikając "Aplikuj" zostaniesz przekierowany na stronę internetową Pracodawcy.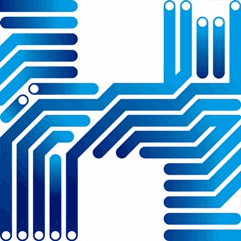 Prosimy o dopisanie następującej klauzuli "Wyrażam zgodę na przetwarzanie moich danych osobowych zawartych w ofercie dla potrzeb procesu rekrutacji zgodnie z Ustawą o ochronie danych osobowych z dnia 29.08.1997r., Dz. U. Nr 101, poz. 926 ze zm."

Numer w rejestrze agencji zatrudnienia: 361