Senior Software Engineer
Senior Software Engineer
Gdansk
NR REF.: 1136680
For our Client, an international company located in Gdańsk, Thomson Reuters we are looking for:
Senior Software Engineer
In your role you will be responsible for:

• Communicate with product and business teams to gather and analyze business requirement and translate into technical design and prepare functional/technical specification documents.
• Research and identify new software technologies that can be leveraged to improve application performance and development efficiency, reduce cost and maintain quality.
• Develop web scale, high resilience web application for news distribution and hosted content.
• Develop low latency news collection and processing system that process text, picture, video news in various news message format.
• Develop news distribution services that deliver news content to clients globally via FTP/HTTP pushing, web services and agent application.
• Work together with Quality Assurance team to prepare test plans/test cases and define test execution methodology and perform tests. Identify and fix any defects.
• Work together with system operation team to ensure system stability and maintain high availability 24/7/365.
What do you need to bring?

• A bachelor's degree or foreign equivalent in Computer Science, Information Technology, Electrical/Electronic Engineering or a related field, plus 5 years of work experience in software development-related position.
• Experience in an application development role in low-latency data collecting and processing systems design and development.
• Experience in large-scale web application/web services design and development.
• Deep understanding and experience in at least one of the following programming languages: Java/Python/Clojure.
• Good understanding in SQL/NO-SQL database, XML, JSON, JavaScript, HTML.
• Experience in Linux platform and related tools including shell script.
• Experience in public cloud especially AWS is a big plus.
• Experience in search solution design and development using Elasticsearch, Solr, Lucene is a big plus.
• Excellent communication skills and the ability to work closely with product managers.
• Experience working in a global team with coworkers from different culture is desirable.
• Experience within the news industry and knowledge of industry standards is desirable
Our offer:

Job in an international, dynamic environment
Intensive training package
Private medical care and Multisport card
Company social incentives
High standards of ethics in the workplace
2 additional days off for voluntary activities
Oferta pracy, na którą zgłaszasz swoją kandydaturę wymaga wypełnienia formularza bezpośrednio na stronie Pracodawcy.

Klikając "Aplikuj" zostaniesz przekierowany na stronę internetową Pracodawcy.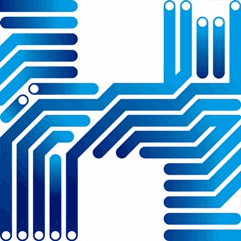 Prosimy o dopisanie następującej klauzuli "Wyrażam zgodę na przetwarzanie moich danych osobowych zawartych w ofercie dla potrzeb procesu rekrutacji zgodnie z Ustawą o ochronie danych osobowych z dnia 29.08.1997r., Dz. U. Nr 101, poz. 926 ze zm."

Numer w rejestrze agencji zatrudnienia: 361