Senior PMO Manager
Senior PMO Manager




Warszawa




NR REF.: 1142115



Your new company
You will join ISS A/S, an international, globally well-known company from the facilities management industry, that is opening the new office in Poland, Warsaw.
Your new role
We are looking to hire a highly performing project management professional, who have the passion to drive large organizational change in a fast-paced dynamic environment to work on the projects related to setting up new global office of ISS in Warsaw.
In details, you would be responsible for:
Prepare and maintain the holistic transformation plan across country and group for the solution in scope
Ensure that the governance is applied in the project in an efficient manner
Facilitate fast yet well founded decision-making as a result of valid data, traceability of decisions and consistent follow-up and monitoring of identified issues and risks
Drive issue and risk management
Drive resource allocation and management
Enable high performance within the project team by ensuring that the right processes, tools and platforms for creating, sharing, using and managing the project are in place
Support and equip the team with the required information and communication material on the project progress and reporting
What you'll need to succeed
We are looking to hire Candidate with:
Minimum 5 years of Project and Programme Management experience, preferably across large organizations with a strong IT element focus (e.g. ERP implementation)
Preferably PRINCE2 / PMP, Agile or ITIL, ADKAR certified
Strong experience in project scheduling, resource management as well as risk and issue management
Strong presentation, influencing and facilitation skill and the ability to navigate among multiple stakeholders and interact with various people with all functions at all levels
Good insight on change management from the business and user perspective and incorporate change requirements into overall planning
Ability to navigate ambiguity, establish network and prove yourself credible as a PMO professional
Corporate language is English and proficiency in both spoken and written is a must
What you'll get in return
You will be one of the first employees of a completely new office in Poland, having global responsibilities. You will be offered a challenging and exciting career in an ambitious working environment characterized by high pace and drive. In this role you will have exposure to senior stakeholders both internally and externally. The right person will have ample opportunity for personal and professional development and for building a large network of highly qualified colleagues and influential stakeholders.
What you need to do now
If you're interested in this role, click 'apply now' to forward an up-to-date copy of your CV, or call us now.
Oferta pracy, na którą zgłaszasz swoją kandydaturę wymaga wypełnienia formularza bezpośrednio na stronie Pracodawcy.

Klikając "Aplikuj" zostaniesz przekierowany na stronę internetową Pracodawcy.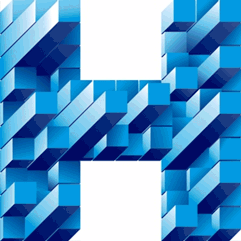 Prosimy o dopisanie następującej klauzuli "Wyrażam zgodę na przetwarzanie moich danych osobowych zawartych w ofercie dla potrzeb procesu rekrutacji zgodnie z Ustawą o ochronie danych osobowych z dnia 29.08.1997r., Dz. U. Nr 101, poz. 926 ze zm."

Numer w rejestrze agencji zatrudnienia: 361