Senior Oracle Engineer
Senior Oracle Engineer
Polska
NR REF.: 1156589
For our Client we are looking for experienced, independent Senior Oracle Engineer.
Location: 100% remote
Form of cooperation: B2B contract via Hays
Rate: 130 – 175 pln/h net + vat (depends on experience, negotiable)
Project: database automation
Requirements:
- 5 years enterprise Oracle experience or desire to upskill to that level - experience in scripting – Korn shell (preferable) or Bash - expert level of Unix shell scripting skills Korn shell scripting statics gathering (Backup CV system)
- solid Unix/Linux skills AIX experience create volume storage SAN work done
- exposure to Oracle Databases 11g/ 18c and 19c work Grid control work
- experience with software development methodologies and tools: OEM experience seems light but smart kid I think he can pick this up
- Source code control e.g. subversion Light use; get source code control
- Issue tracking and management e.g. JIRA
- Release management
- Test automation
- Agile and Waterfall
We're looking for someone like that to:
- collaborate with around fifteen, global, senior, Oracle professional engineers
- produce all the automation and integration required to use Oracle Enterprise Manager (OEM)
- ensure that high security standards are met and all automation that we produce operate in a highly controlled environment
- produce oracle automation implementation designed to fully power day to day database operations
We offer:
-Remote work and B2B contract
-Attractive salary
-Independent position
-International and professional environment
Oferta pracy, na którą zgłaszasz swoją kandydaturę wymaga wypełnienia formularza bezpośrednio na stronie Pracodawcy.

Klikając "Aplikuj" zostaniesz przekierowany na stronę internetową Pracodawcy.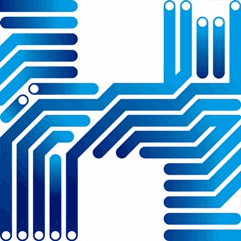 Prosimy o dopisanie następującej klauzuli "Wyrażam zgodę na przetwarzanie moich danych osobowych zawartych w ofercie dla potrzeb procesu rekrutacji zgodnie z Ustawą o ochronie danych osobowych z dnia 29.08.1997r., Dz. U. Nr 101, poz. 926 ze zm."

Numer w rejestrze agencji zatrudnienia: 361