Senior Media Account Manager (CE & Balkans) - Home office , mazowieckie

Senior Media Account Manager (CE & Balkans)
Senior Media Account Manager (CE & Balkans)




Home office




NR REF.: 1149046



Your new company
Is One of the world's
largest international multimedia news provider
. The company provides award-winning coverage of the day's most important topics, including breaking news, business, finance, politics, sports, entertainment, technology, and much more. The Client is searching for
Senior Media Account Manager
who will build and develop market in Poland.
Your new roleThe person we are currently looking for
licensing company's' news and services to the news industry among customers such as broadcasters, print and digital publishers, corporations and governments. The Senior Account Manager will be responsible for an established list of accounts in Central Europe & Balkans, grow the existing book of business as well as prospecting and closing new business. On daily basis will develop and execute account strategy by collaborating with account team to deliver stronger, more relevant value propositions. Moreover you will consistently achieve monthly, quarterly, annual sales objectives through securing new business and contract renewals in order to meet and exceed targets as agreed with the Director of Media Sales, Europe East & West.
What you'll need to succeedWe are looking for candidates with an extensive experience in a position with sales responsibility, within the media industry, a competitor or a news agency will be a plus
. Demonstrated track record of success in sales and exposure to content licensing is mandatory. Ability to coordinate resources and relationships outside of direct line of responsibility as well as strong understanding of customers and their business model and workflows will be necessary. A track record of creating and closing business development contracts (identity, develop and articulate a complex proposition/consultative selling) will be helpful. The person should has an excellent listening, negotiation and presentation skills. Person who is well-organized, effective time management and has ability to create and build relationship has a chance to achieve success on the position. Must be fluent in English.
What you'll get in returnOur Client gives opportunity
to be a Member of a global company that offer a truly international career and progression opportunities. You will be able to take part in training focused on the continuous development of our employees. Client offers competitive salary packages and market leading benefits to take part and have a real impact on developing the company.
Oferta pracy, na którą zgłaszasz swoją kandydaturę wymaga wypełnienia formularza bezpośrednio na stronie Pracodawcy.

Klikając "Aplikuj" zostaniesz przekierowany na stronę internetową Pracodawcy.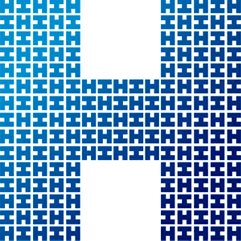 Prosimy o dopisanie następującej klauzuli "Wyrażam zgodę na przetwarzanie moich danych osobowych zawartych w ofercie dla potrzeb procesu rekrutacji zgodnie z Ustawą o ochronie danych osobowych z dnia 29.08.1997r., Dz. U. Nr 101, poz. 926 ze zm."

Numer w rejestrze agencji zatrudnienia: 361