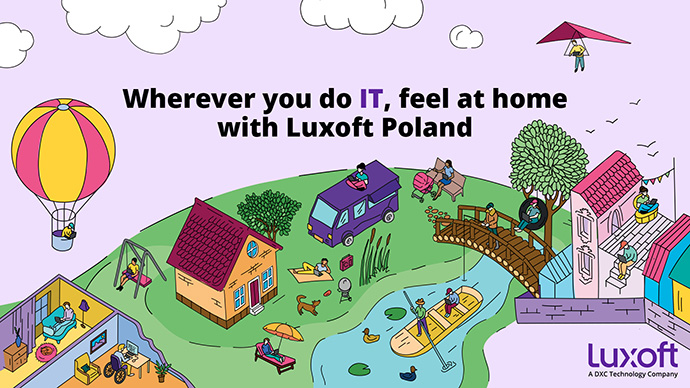 - All stages in our recruitment process can be done remotely -
Senior Java / Full-stack developer
Location: Remote Poland
PROJECT DESCRIPTION
Our program was started as the migration of the financial instruments trading legacy mainframe system to a new technical, highly-scalable platform. The success of the program in both the migration and creation of a scalable platform led to it being selected as the strategic platform providing full-scale of advisory services for one of the biggest financial institutions in the world. This has led to significant further investment for legacy system migrations and technical improvements. Currently, we have teams across several locations (New York, Wroclaw) on those projects.
Reengineer set of existing applications and introduce additional application interface layer, allowing to query underlying data from third-party applications. The following APIs are expected to be created: REST-service, JDBC-like API, DSL.
RESPONSIBILITIES
Participate in solution architecture design, prototyping, implementation and system acceptance, including customer demos and QA phase
SW development
Work break down and task estimation
Mandatory Skills Description: Strong technical background in Java (3+ years for Regular, 5+ years for Senior) and CI/CD process/tools
SKILLS
MUST
Strong technical background in Java (3+ years for Regular, 5+ years for Senior) and CI/CD process/tools. Full-stack experience - at least some JS experience is needed
Technical Skills required:
Middle Tier: Java 8, Spring, Apache Camel (nice to have), XML / XSD, SOAP and REST WebServices, Maven
JavaScript
CI: Jenkins, TeamCity
Database: Oracle / SQL (nice to have)
JMS: IBM WebSphere MQ
Experience in planning, reporting, defending of solutions and estimates
Ability/desire to take technical leadership when required
Unit-testing experience
Good English
NICE TO HAVE
Nice to have:
Understanding of financial services and solid experience in development/maintenance of distributed systems
UNIX shell programming
Oracle PL/SQL
DSL (domain specific language) design experience
JIRA/Confluence
CAREER AND PROFESSIONAL DEVELOPMENT
Competitive salary
Luxoft Training Center
Access to e-learning Library
Individual development plans
Long-term cooperation with possibility to gain experience in different projects and technologies
A significant number of professional communities (Agile Community, Tech Community, Business Analysis Community, etc.)
Well-being
Group Life Insurance
Private healthcare insurance – LuxMed. Unlimited access to specialist consultations with Dental Care included
Medical costs reimbursement for employees (up to certain amount per quarter)
Travel Insurance
Benefit Program - Cafeteria and Multisport Card
Work-Life Balance
Various communities (sport, recreation activities, trips, board games, cultural and educational activities)
Discounts program for employees – BeLux (banking offer, car leasing offer and cafeteria program discount)
Convenient locations in a modern offices with game rooms
Multinational projects for clients all over the world
Please apply with the button on the right side of this job offer.
We kindly inform you that we will contact only chosen candidates. If you are interested in the above position, please apply by submitting your CV in English
Learn more about Luxoft at
www.luxoft.com
and follow us on Facebook!
www.facebook.com/luxoft.poland