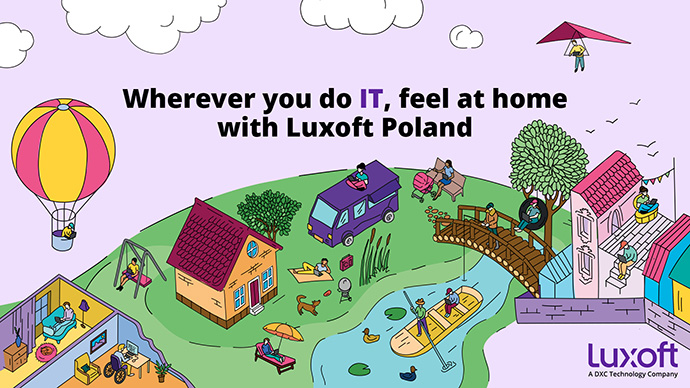 - All stages in our recruitment process can be done remotely -
Senior Database Administration
Location: Remote Poland
PROJECT DESCRIPTION
The Oracle DBA will be part of a team responsible for the implementation, configuration, maintenance, and performance of critical Oracle Database systems, ensuring high availability and consistent performance of our mission-critical applications in a service provider model. This position requires solid technical, interpersonal and communication skills.
The successful candidate will be responsible for the development and sustainment of the Oracle databases ensuring operational readiness (security, health and performance), performing system refreshes using RMAN and Data Pump. The right candidate will be able to work both independently and collaboratively.
RESPONSIBILITIES
Work with architects and application development teams to ensure a stable and highly available and performant database environment
Maximize database availability and performance to meet or exceed defined SLA's
Assist as needed in investigating, troubleshooting and resolving database incidents/problems
Provide tier 2-3 level on call support
Consult with IT personnel to resolve database related questions and/or concerns
Provide knowledge and recommendations on database performance and SQL tuning, security, backup/recovery, and more
Maintain information and currency of content in the DBA knowledge forum
Provide incident summary information for consumption by internal and client teams
Provide technical direction to others, including application developers
Implement and manage Redis infrastructure
SKILLS
MUST
o SQL PL/SQL Programming including the development of complex queries, procedures and packages
o Managing Oracle Databases in a high transaction volume environment
o RDBMS and Oracle DB concepts
o Oracle Enterprise Linux operating systems
o Oracle Active Data guard (Physical Standby)
o Oracle Goldengate
o Oracle Partitioning
o Oracle RAC
o Oracle Multitenant
o Oracle 12c - installations, upgrades and security patches
o GRID 12c/13c installations and implementations
o Redis
NICE TO HAVE
.
CAREER AND PROFESSIONAL DEVELOPMENT
Competitive salary
Luxoft Training Center
Access to e-learning Library
Individual development plans
Long-term cooperation with possibility to gain experience in different projects and technologies
A significant number of professional communities (Agile Community, Tech Community, Business Analysis Community, etc.)
Well-being
Group Life Insurance
Private healthcare insurance – LuxMed. Unlimited access to specialist consultations with Dental Care included
Medical costs reimbursement for employees (up to certain amount per quarter)
Travel Insurance
Benefit Program - Cafeteria and Multisport Card
Work-Life Balance
Various communities (sport, recreation activities, trips, board games, cultural and educational activities)
Discounts program for employees – BeLux (banking offer, car leasing offer and cafeteria program discount)
Convenient locations in a modern offices with game rooms
Multinational projects for clients all over the world
Please apply with the button on the right side of this job offer.
We kindly inform you that we will contact only chosen candidates. If you are interested in the above position, please apply by submitting your CV in English
Learn more about Luxoft at
www.luxoft.com
and follow us on Facebook!
www.facebook.com/luxoft.poland