Senior Business Analyst
Senior Business Analyst




Poznan




NR REF.: 1155534



Your new company
This role is opening at an exciting time where we plan to modernize the technology platforms, so they can better support with diverse range of information types that now need to be retained, giving you the opportunity to drive the strategic direction of Organisation's archiving capability, influence and own delivery of the future end state and realize a solution with touch points across the entire R&D organization.
Your new role
Responsibilities:
Optimizing the delivery of business value through business partnering and process modelling, process improvement, user research, business analysis and user-centered design.
Performing user research through qualitative enquiry, quantitative data analysis and user testing within the R&D customer base of this product area.
Partnering with the business area to understand their challenges and needs, whilst working to manage system and process changes within these user groups, helping ensure smooth deployments and satisfied customers based on Agile principles.
Driving experience design activities to improve user interfaces and task flows through wireframing, prototyping and ideation workshops.
Working closely with the Product Owner and other members of the product team, with a clear focus on delivering value quickly while helping to steer the product area towards business- and user-centered improvements.
Engaging with the R&D Tech UX & Design Team to support the maturity of UX and Design across R&D Tech, working with other UX practitioners and sharing experiences.
The position involves a large amount of influencing and communication to individual contributors, lower/mid-management and external partners across the Organization to apply product analysis and design in a business context with deep analytical and meaningful insights.
What you'll need to succeed
We are looking for professionals with these required skills to achieve our goals:
Minimum 3 years' experience in working in an IT product related industry, in the areas of IT software analysis, design or delivery (both analytical and technical)
Minimum 3 years' experience in creating high quality personas, user journeys, process flows, wireframes, interface mockups and user-centered UI design
Minimum 3 years' experience in Business Analysis and/or user research
Strong creativity, problem solving, collaboration, communication, attention to detail and presentation skills
Being familiar with the Agile frameworks, working in a dynamic fast paced and value driven Agile DevOps Tech delivery team and embedding Design Thinking into Agile ways of working.
Fluent English
Preferred Qualifications:If you have the following characteristics, it would be a plus:
Experience of Pharmaceuticals processes and systems
Understanding of archiving systems and requirements
A UX experience and skills with a strong portfolio
Bachelor's Degree in Computer Science or similar
What you'll get in return
Career at one of the leading global healthcare companies
Contract of employment
Potential to work remotely with a 4 days of presence per month in the main office (post COVID)
Attractive reward package (annual bonus & awards for outstanding performance, recognition awards for additional achievements and engagement, holiday benefit
Life insurance and pension plan
Private medical package with additional preventive healthcare services for employees and their eligible
Sports cards (Multisport)
Possibilities of development within the role and company's structure
Personalized learning approach (mentoring, online training' platforms: Pluralsight, Business Skills, Harvard Manage Mentor, Skillsoft and external training)
Extensive support of work life balance (flexible working solutions, short Fridays option, health & well-being activities)
Supportive community and integration events
Modern office with creative rooms, fresh fruits everyday
Free car and bike parking, locker rooms and showers
What you need to do now
If you're interested in this role, click 'apply now' to forward an up-to-date copy of your CV, or call us now.
Oferta pracy, na którą zgłaszasz swoją kandydaturę wymaga wypełnienia formularza bezpośrednio na stronie Pracodawcy.

Klikając "Aplikuj" zostaniesz przekierowany na stronę internetową Pracodawcy.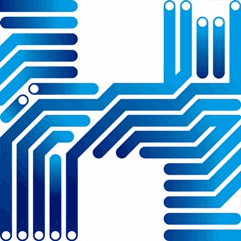 Prosimy o dopisanie następującej klauzuli "Wyrażam zgodę na przetwarzanie moich danych osobowych zawartych w ofercie dla potrzeb procesu rekrutacji zgodnie z Ustawą o ochronie danych osobowych z dnia 29.08.1997r., Dz. U. Nr 101, poz. 926 ze zm."

Numer w rejestrze agencji zatrudnienia: 361