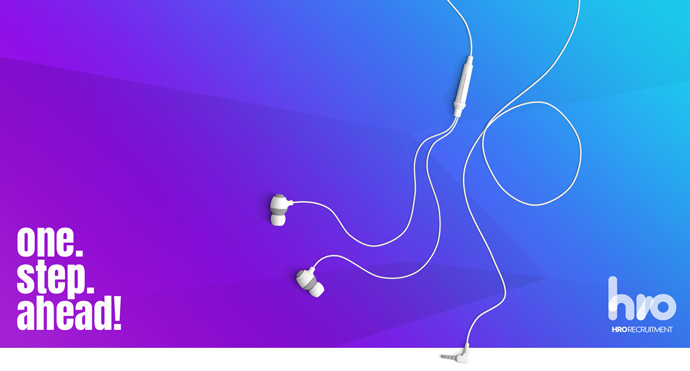 HRO Recruitment is a specialist traditional recruitment business. HRO Recruitment is a brand of HRO Personnel Sp. z o. o. HRO Personnel is a Human Resources service provider operating under number 6696.
We are working as a recruitment provider searching on our Client's behalf for a person in the following role:
Senior Business Analyst
Kraków
Key Accountabilities:
Actively support IT Project Manager and their business partners.
Resolution of E2E complex problems facing programme including Architectural, Functional & Technical problems.
Translate requirements into structured programme artefacts.
Work closely with stakeholders, developers, architects and a variety of end users to ensure technical compatibility for agreed solutions.
Maintain full and up-to-date understanding of the business & IT strategy, current practices and system capabilities.
Data Modelling.
Initiate and maintain relationships with key stakeholders and business contacts.
Requirements:
5+ years' experience as Senior Business analyst within Financial Services
Experienced in delivering regulatory programmes. FATCA, CRS or Customer Screening background preferred
Excellent understanding and knowledge of complex data models, data sourcing and analysis.
Familiar with relational database applications and understanding of database structures.
Proving experience working in large programmes across multiple streams.
Demonstrable experience in analyzing, mapping and articulating data requirements and articulating business requirements from stakeholders through to architecture and development teams.
Excellent design solutions for data sourcing.
Structured worker able to efficiently manage multiple tasks
Excellent communication and interpersonal skills (written and spoken) - comfortable with detail.
Cultivates a collaborative and cooperative attitude
Advanced SQL & Excel skills
Self-motivated, enthusiastic and proven fast learner.
Strong team player
Takes ownership of tasks assigned to ultimate resolution
An appreciation and respect for local cultures, and ability to both influence and work effectively with them
Appetite, enthusiasm and desire to initiate change and execute strategy
2+ years Agile experience
Creating Epics & User Stories with appropriate notation, motivation and success criteria.
User story mapping
Any Behavior driven analysis
Product ownership, evaluated and presenting value to development and testing scrum teams
Story point sizing and ranking according to value based priorities for evaluation of a Minimum Viable Product
We offer:
Stable job in professional team
Opportunity for professional development in an international environment with possibility of international travel
Challenging environment for increasing your abilities and skills in various areas
Consistent scope of responsibilities
Attractive salary based on your professional experience and skills
Private health care, employees' benefits
Be part of dynamic IT environment!!!
Please add the following clause to the end of your submitted CV: "I hereby consent for HRO Recruitment, a brand of HRO Personnel Sp. z o.o. with their head office in Warsaw at Puławska 182, to use my personal details hereby submitted for their recruitment process (documenting and processing personal information and forwarding said information to their clients within the structure of the client's recruitment projects) in accordance with the Law on Protection of Personal Data (Dz. U. 2002 r. Nr 101 poz. 926) until I submit a written withdrawal of consent. I confirm that I was informed of the right to modify, access and protect my personal information."
Aktualnie szukamy osoby na stanowisko:
Senior Business Analyst
Miejsce pracy: Kraków
Prosimy o aplikowanie poprzez przycisk znajdujący się po prawej stronie ogłoszenia.