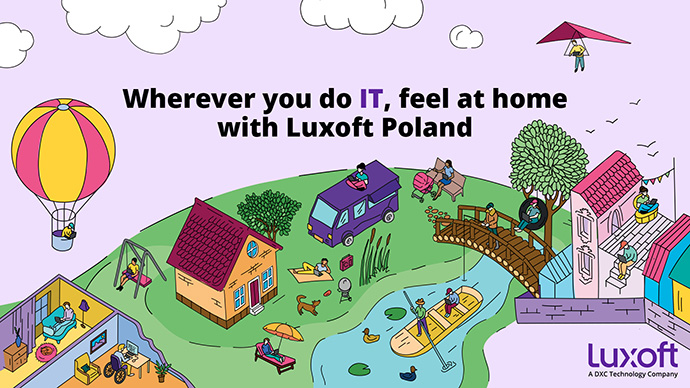 - All stages in our recruitment process can be done remotely -
Senior Android Application Engineer
Location: Remote Poland
PROJECT DESCRIPTION
Our Video Collaboration products help companies stay connected and can be found in the conference rooms of some of the biggest businesses in the world. We are a small nimble group and we are growing our team. We create amazing experiences in the conference room using creative design, surprising science, and innovation. We love what we do because we are passionate about connecting people and we use the products we create every day to stay connected to our team.
Want to be part of this team of collaboration innovators? We are looking for a talented Senior Android Application Engineer who can tell us what to do. You will be part of a small team of developers focused on making video collaboration an amazing experience and the software you create will be used by thousands of people every day.
RESPONSIBILITIES
Work on Implementation of custom services, applications, and device management features running on custom Android device.
Develop an Android software platform for unique embedded products. Provide core system services for other applications.
Ensure the product software has the highest quality, performance and security.
SKILLS
MUST
Minimum of 4 years of experience as a SW engineer with at least 2+ years of Android Framework/Core experience
Strong Java/Kotlin skills and experience writing SDK (or Java libraries)
Proficient in multi threaded programming and Middleware solution development on Android environment.
Strong problem solving skills
Strong software design and architecture skills
Knowledge of source control (git) and continuous integration (Jenkins)
NICE TO HAVE
Video Collaboration projects
CAREER AND PROFESSIONAL DEVELOPMENT
Competitive salary
Luxoft Training Center
Access to e-learning Library
Individual development plans
Long-term cooperation with possibility to gain experience in different projects and technologies
A significant number of professional communities (Agile Community, Tech Community, Business Analysis Community, etc.)
Well-being
Group Life Insurance
Private healthcare insurance – LuxMed. Unlimited access to specialist consultations with Dental Care included
Medical costs reimbursement for employees (up to certain amount per quarter)
Travel Insurance
Benefit Program - Cafeteria and Multisport Card
Work-Life Balance
Various communities (sport, recreation activities, trips, board games, cultural and educational activities)
Discounts program for employees – BeLux (banking offer, car leasing offer and cafeteria program discount)
Convenient locations in a modern offices with game rooms
Multinational projects for clients all over the world
Please apply with the button on the right side of this job offer.
We kindly inform you that we will contact only chosen candidates. If you are interested in the above position, please apply by submitting your CV in English
Learn more about Luxoft at
www.luxoft.com
and follow us on Facebook!
www.facebook.com/luxoft.poland