Senior Accounts Payable Accountant - Gdańsk , pomorskie

Senior Accounts Payable Accountant
Senior Accounts Payable Accountant




Gdańsk




NR REF.: 1112108



Your new company
You will join Ricoh BS, a globaltechnology company that has been transforming the way people work for more than 80 years. We empower companies and individuals with services and technologies that inspire innovation, enhance sustainability and boost business growth.
Your new role
As Accounts Payable Specialist your scope of duties will include:
Ensuring the accurate batching, coding and allocation of invoices
Preparing journals
Dealing with internal and suppliers' queries
Reconciling suppliers' statements
Ensuring meeting with internal and external audit requirements
Reporting and supporting of other departmental duties during peak periods
What you'll need to succeed
Ideally, we are looking for:
Excellent command of English language
At least 1 year of experience in a similar role within finance & accountancy area
Economics or finance related educational background
Experience in working with ERP system, ideally Oracle
Strong attention to details and analytical mind
What you'll get in return
You will work in a start-up, constantly growing and developing company that is located in Olivia Tower, within Olivia Business Center complex. You will have an opportunity to submit to private medical healthcare, multi-sport card as well as life insurance. Inspiring office environment as well as flexible working hours are waiting for you too.
What you need to do now
If you're interested in this role, click 'apply now' to forward an up-to-date copy of your CV, or call us now.
If this job isn't quite right for you but you are looking for a new position, please contact us for a confidential discussion on your career.
Oferta pracy, na którą zgłaszasz swoją kandydaturę wymaga wypełnienia formularza bezpośrednio na stronie Pracodawcy.

Klikając "Aplikuj" zostaniesz przekierowany na stronę internetową Pracodawcy.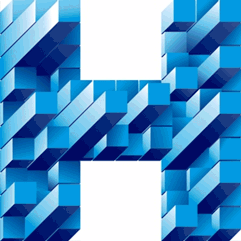 Prosimy o dopisanie następującej klauzuli "Wyrażam zgodę na przetwarzanie moich danych osobowych zawartych w ofercie dla potrzeb procesu rekrutacji zgodnie z Ustawą o ochronie danych osobowych z dnia 29.08.1997r., Dz. U. Nr 101, poz. 926 ze zm."

Numer w rejestrze agencji zatrudnienia: 361