Senior Accounting Manager/ Accounting Director - Warszawa , mazowieckie

Senior Accounting Manager/ Accounting Director
Senior Accounting Manager/ Accounting Director
Warszawa
NR REF.: 1119366
For our international Client – big and developing company from e-commerce sector – we are looking for an experienced expert for the position of Senior Accounting Manager/ Accounting Director role.
Location: Warsaw.
On this position you will be responsible for managing day to day accounting responsibilities for key processes in EMEA region, liaising effectively with business partners including local accounting teams, supervising a team of 25 accountants with 3-4 direct reports, leading the team in ensuring an accurate, efficient and timely monthly close for EMEA. Your responsibilities will also include control the reporting processes and ensure that all results are reported in line with company policies, best practice, tight reporting deadlines (US GAAP and local GAAPs), responsible for ensuring deadlines are met and reporting timetables are maintained, ensuring strong control environment, high quality accounting work papers and compliance with EMEA SOX controls, ensure compliance with US GAAP group accounting policies, works closely with all local accounting managers to ensure all local legal / statutory / VAT & tax reporting deadlines are met, confer on US GAAP & local GAAP accounting issues, and respond to queries and requests for information, supporting the internal audit and quality review process, managing external audit – group & statutory Mentor & coach the team to ensure high performance, driving continuous improvement to the Accounting SSC, making recommendations to the scope of services provided by the team and successfully implement changes and automate processes, creating a positive work environment that fosters team and individual performance while enhancing accountability, to generate a competent pipeline of talented professionals and other ad-hoc analysis as required. Our Client is looking for Candidates with professional accounting qualifications (9-10 years post qualified experience) with Big4 experience (equivalent of CPA, ACA, ACCA qualified), previous experience managing a team in a regional environment. Strong technical knowledge of accounting guidance & principles (US GAAP & IFRS), strong analytical skills, excellent interpersonal skills & high personal integrity, proficient in English are also required.
Our Client offers full challenging job in a fast-growing international work environment, employment contract and competitive salary based on your experience and skills, an attractive annually bonus system, wide range of employees' benefits: private medical care, sport card, healthy snacks etc.
Oferta pracy, na którą zgłaszasz swoją kandydaturę wymaga wypełnienia formularza bezpośrednio na stronie Pracodawcy.

Klikając "Aplikuj" zostaniesz przekierowany na stronę internetową Pracodawcy.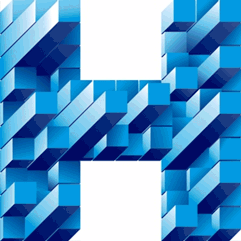 Prosimy o dopisanie następującej klauzuli "Wyrażam zgodę na przetwarzanie moich danych osobowych zawartych w ofercie dla potrzeb procesu rekrutacji zgodnie z Ustawą o ochronie danych osobowych z dnia 29.08.1997r., Dz. U. Nr 101, poz. 926 ze zm."

Numer w rejestrze agencji zatrudnienia: 361