Sales Manager CEE - Life Sciences - Polska , mazowieckie

Sales Manager CEE - Life Sciences
Sales Manager CEE - Life Sciences
Polska
NR REF.: 1149079
Scope of ​the role: Plan and implement effective sales strategies, properly managing internal and external sales force, in order to consolidate and strengthen company position into assigned area and to achieve set sales targets.
Responsibilities:
Work out monthly sales forecasts for CEE Regional Sales Manager, constantly monitoring and analyzing the regional business trends and collecting sales force own forecasts; consequently discuss suitable strategies and improvements with CEE Regional Sales Manager; set specific sales targets to sales force, according to defined budget, and constantly update sales force on periodic budget adjustments
Elaborate sales strategies on the basis of customers needs analysis;identify strategic business opportunities and plan related promotional activities; plan and realize suitable sales activities, discussing with sales force and devolving related tasks; assess customers cooperation and sponsorship proposals, discussing with CEE Regional Sales Manager; ensure full and effective coverage of assigned areas by sales network, identifying necessary changes and improvements
Plan, coordinate and supervise sales force activity, negotiating and devolving specific area and product sales targets;guarantee adequate training and motivation to sales force, evaluating performances and identifying potential improvements Supervise sales bargaining, analyzing specific customer needs and providing suitable solutions; directly take part to major and sensitive negotiations
   Profile of qualification:
Excellent communication skills in English
Excellent presentation skills
Demonstrated leadership, solid people management experience,
Solid sales experience selling products in the Life Science marketplace or equivalent combination of education
BA Degree or equivalent in Business, Life Science or similar discipline
5+ years of successful experience in related field and successful demonstration of Key responsibilities and knowledge as presented above
Oferta pracy, na którą zgłaszasz swoją kandydaturę wymaga wypełnienia formularza bezpośrednio na stronie Pracodawcy.

Klikając "Aplikuj" zostaniesz przekierowany na stronę internetową Pracodawcy.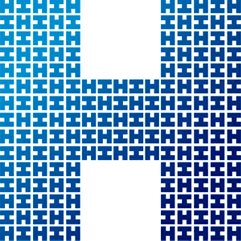 Prosimy o dopisanie następującej klauzuli "Wyrażam zgodę na przetwarzanie moich danych osobowych zawartych w ofercie dla potrzeb procesu rekrutacji zgodnie z Ustawą o ochronie danych osobowych z dnia 29.08.1997r., Dz. U. Nr 101, poz. 926 ze zm."

Numer w rejestrze agencji zatrudnienia: 361