Sales and Marketing Specialist with German - Wrocław , dolnośląskie

Sales and Marketing Specialist with German
Sales and Marketing Specialist with German
Wrocław
NR REF.: 1115875
On behalf of our Client, leading global medical manufacturing company we are looking for
Sales & Marketing Specialist with German
.
Within the role you would be responsible for administrative support of the
Sales Team in DACH region
(Germany, Austria and Switzerland), support of local exhibitions and seminars (e.g. creating Power Point presentations), as well as for internal communication with other departments and external contact with customers to clarify their requests.
We require you to be fluent in both
German and English languages
and have a good knowledge of MS Office applications, including
MS Power Point
. First experiences in sales, marketing, customer contact or promotional activities preferred, but not a must. We look for open, friendly and communicative people with high work ethics and professional business etiquette, willing to work in fast-paced international environment and with virtual teams.
The company offers the possibility to gain new skills and knowledge in Sales and Marketing area as well as in Customer Service, interesting career path, attractive salary and bonus package. The additional advantage is the location – company's office is situated in the heart of the city in well-commuted location.
Oferta pracy, na którą zgłaszasz swoją kandydaturę wymaga wypełnienia formularza bezpośrednio na stronie Pracodawcy.

Klikając "Aplikuj" zostaniesz przekierowany na stronę internetową Pracodawcy.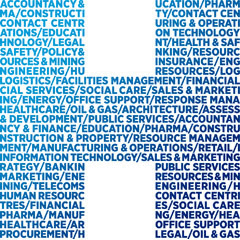 Prosimy o dopisanie następującej klauzuli "Wyrażam zgodę na przetwarzanie moich danych osobowych zawartych w ofercie dla potrzeb procesu rekrutacji zgodnie z Ustawą o ochronie danych osobowych z dnia 29.08.1997r., Dz. U. Nr 101, poz. 926 ze zm."

Numer w rejestrze agencji zatrudnienia: 361