SALES ANALYST
SALES ANALYST
Katowice
NR REF.: 1149095
The Ammega Group was founded in 2018 as a result of merging the conveyor industry Ammeraal Beltech conveyor business with Megadyne's power transmission and fluid power business. You might not even know, however probably you are able to see their products in many aspects of everyday life, like at the airports, food production, logistics centers, shop floors, and even in your gym or local supermarket. Their main production is directed to conveyor belts, power transmission belts and hydraulic hoses which we use every day.
Currently, we are supporting Ammega in looking for Candidates for
SALES ANALYST
position, to join the Ammega Business Centre based in KATOWICE.
We look for a person who will support and implement Group Reporting and Analysis and will have to cooperate with analysts to manage Group Sales and Orders analysis (by Product, Channel, Industry Segment) on a week, monthly and quarterly base.
Key Accountabilities:
Monitor, configure and support the implementation for new group companies the IT system and models in order to automatize the sales and orders control, perform recurring variance analysis, prepare reports for Top Management and for Managing Directors
Create and maintain statistical or financial databases and reports
Run appropriate weekly, monthly, quarterly and annual reports
Assess the completeness and accuracy of reported data, suggesting the actions required to fix current or potential issues
Analyse trends and variances between actual sales data and last year data and/or budget/forecast data
Report to Business Service Center Manager and to Finance headquarter
Manage users Power BI/QlikView licenses and their authorization
Experience Required:
We are looking for Candidates with at least 4 years of experience with analytics, having Master's degree in Accounting, Business Administration or Management Engineering.
Previous experience as a Controller and/or Auditor in the Big Four Consulting Company would be an advantage.
We seek for flexible, open minded and detail-oriented person with international culture experience, someone who can work under the pressure and have strong analytical skills. Knowledge of Microsoft Office package, especially Excel is a must. English fluent (written and spoken) is essential.
We offer:
We offer a challenging and exciting career in international environment. You will be one of the first employees of a completely new Business Centre in Poland.
What you need to do now
If you're interested in this role, click 'apply now' to forward an up-to-date copy of your CV, or call us now.
Oferta pracy, na którą zgłaszasz swoją kandydaturę wymaga wypełnienia formularza bezpośrednio na stronie Pracodawcy.

Klikając "Aplikuj" zostaniesz przekierowany na stronę internetową Pracodawcy.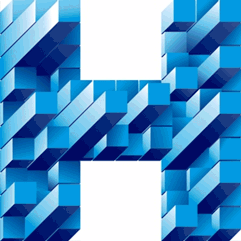 Prosimy o dopisanie następującej klauzuli "Wyrażam zgodę na przetwarzanie moich danych osobowych zawartych w ofercie dla potrzeb procesu rekrutacji zgodnie z Ustawą o ochronie danych osobowych z dnia 29.08.1997r., Dz. U. Nr 101, poz. 926 ze zm."

Numer w rejestrze agencji zatrudnienia: 361