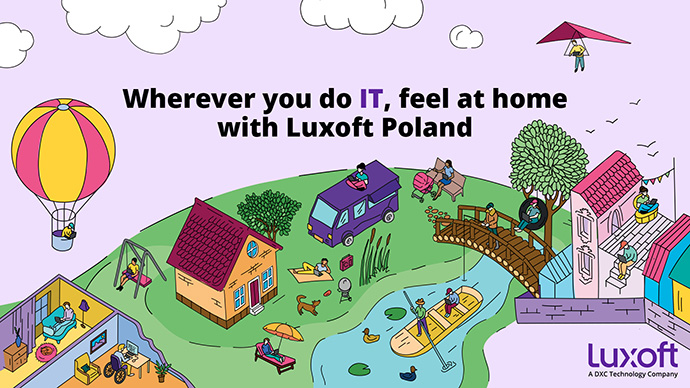 - All stages in our recruitment process can be done remotely -
Release Manager
Location: Krakow
PROJECT DESCRIPTION
Investment Banking / Equite Swaps business .A complex project with 4 scrum teams , bimonthly release cycle and long history.
Many donwstreams and upstreams. Huge amount of data and different flows. Users all over the world and 24x5 activity.
Technologies: C#, Oracle DB, Java 8
It is a full featured team, including developers, business analysts, QA team and the management, working on a global software product supporting derivatives business within the Investment Bank division. Our team is located in the UK and Poland with the support personnel and the users distributed globally.
RESPONSIBILITIES
Manage the Release process by:
Managing risks and resolving challenges that impact release scope, quality, and schedules
Managing relationships working on interrelated processes.
Building and communicating crucial release plans and changes.
Coordinating processes between different teams (possibly in various locations).
Communicating necessary release details to business teams.
Managing, planning, and negotiating release activities.
Maintaining release schedules.
Transform the Release process by:
Performing 'as is' Release Management process.
Reviewing Release Management Process KPIs and implementing Continuous Process Improvement Plan and implementing Process Review and Maintenance calendars.
SKILLS
MUST
Ideal candidate will have:
Proven experience in Release or Project Manager role in complex projects.
Proven experience in working in international environment.
Excellent stakeholder and crisis management skills.
Good knowledge of SCRUM methodology.
Good knowledge of SDLC and CICD.
Additional skills that will be an asset:
ITIL experience and certification.
Previous developer or SCRUM Master experience.
NICE TO HAVE
Project Management, Atlassian Jira, Service Management, ITIL
CAREER AND PROFESSIONAL DEVELOPMENT
Competitive salary
Luxoft Training Center
Access to e-learning Library
Individual development plans
Long-term cooperation with possibility to gain experience in different projects and technologies
A significant number of professional communities (Agile Community, Tech Community, Business Analysis Community, etc.)
Well-being
Group Life Insurance
Private healthcare insurance – LuxMed. Unlimited access to specialist consultations with Dental Care included
Medical costs reimbursement for employees (up to certain amount per quarter)
Travel Insurance
Benefit Program - Cafeteria and Multisport Card
Work-Life Balance
Various communities (sport, recreation activities, trips, board games, cultural and educational activities)
Discounts program for employees – BeLux (banking offer, car leasing offer and cafeteria program discount)
Convenient locations in a modern offices with game rooms
Multinational projects for clients all over the world
Please apply with the button on the right side of this job offer.
We kindly inform you that we will contact only chosen candidates. If you are interested in the above position, please apply by submitting your CV in English
Learn more about Luxoft at
www.luxoft.com
and follow us on Facebook!
www.facebook.com/luxoft.poland