Regional Financial Controller (North Europe)
Regional Financial Controller (North Europe)




Bucharest, Romania




NR REF.: 1122999



Your new company
Our client is one of the largest design and consulting american company in the world, operating in over 150 countries.
A new SSC, in the heart of Bucharest (Romana Square) were key finance functions will be migrated from America and Europe.
Your new role
You will be responsible for overseeing the delivery of statutory accounts, financial accounting and tax reporting;
Will ensure AP, Inter-company, Payroll and Treasury in each country run smoothly while ensuring adequate internal controls are in place.
The North Hub is formed by country's such as Poland, Belgium, Netherlands, Switzerland, Germany and Sweden.
This is a key role within the Finance team and will report directly to the Continental Europe Financial Controller.
Support the country controllers with cash management and liaison with the Treasury department.
Lead, along with the Tax team, any rationalisation of legal entities in the North hub.
Supervise, coach and mentor various country controllers and other staff across the region.
Supervise the monthly accounting close process.
Ensure the internal control environment is strong and compliant with company policy.
Manage implementation of new accounting standards and corporate accounting policies.
Ensure the local country financial statements are filed on time.
Support the country controllers in the renegotiation of audit and/or external accounting fees.
Ensure Balance Sheet reconciliations are carried out on time to a good standard.
Recommend and drive strategic initiatives to drive efficient and comply with regulations and where possible centralise and/or use existing shared service centres.
Train local finance teams on how to carry out fringe/payroll reconciliations.
Challenge the current reporting environment to explore opportunities for improvement or overhaul in financial management reporting and consolidations.
Work with Tax, Treasury and legal to ensure all tax and finance matters are compliant and optimized and participate in internal restructures and re-capitalizations
Involved in the AR Billed / unbilled regional quarterly review .
Support the rationalisation of number of bank accounts held in country.
Participate in special projects and ad hoc requests.
Ensure country controllers keep an up to date leases commitment schedule.
Support any Finance testing or upgrades to Oracle or any other system roll-outs.
Ensure country controllers perform a reconciliation between Oracle and their local accounting systems.
Manage ad-hoc request from EMEA and US controllership teams for Continental Europe.
Provide support for CE wide special projects, for instance, implementation of new accounting standards.
What you'll need to succeed
Degree educated or equivalent in Accounting or similar.
Ideally qualified ACA, ACCA, CPA or similar.
Excellent spoken English is essential;
International travel will be required (25%).
Minim 7 years' experience in finance; 3 years' experience in similar role (preferably in a multinational).
What you'll get in return
You will work in the center of Bucharest;
Be part of a new team of experts.
What you need to do now
If you're interested in this role, click 'apply now' to forward an up-to-date copy of your CV, or call us now.
If this job isn't quite right for you but you are looking for a new position, please contact us for a confidential discussion on your career.
Oferta pracy, na którą zgłaszasz swoją kandydaturę wymaga wypełnienia formularza bezpośrednio na stronie Pracodawcy.

Klikając "Aplikuj" zostaniesz przekierowany na stronę internetową Pracodawcy.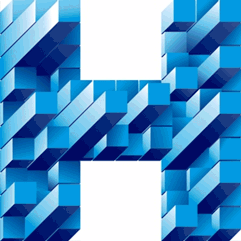 Prosimy o dopisanie następującej klauzuli "Wyrażam zgodę na przetwarzanie moich danych osobowych zawartych w ofercie dla potrzeb procesu rekrutacji zgodnie z Ustawą o ochronie danych osobowych z dnia 29.08.1997r., Dz. U. Nr 101, poz. 926 ze zm."

Numer w rejestrze agencji zatrudnienia: 361