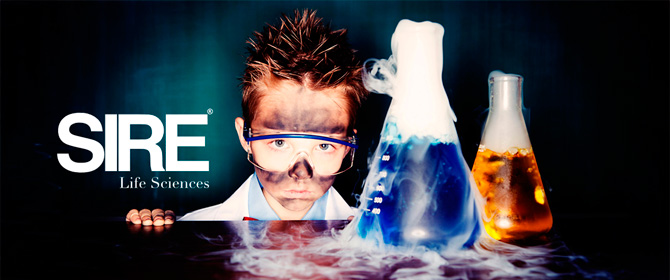 Quality GDP Manager / Responsible Person
Location: United Kingdom
SIRE® is the market leader in Life Sciences recruitment. We believe the recruitment market needs to gear up in technology and continuous innovation. We like technology, in a Life Sciences market driven on science, we couldn't stay behind; we drive Recruitment Science. Investing a majority of our turnover in technology enables us to use unique Resource Technologies. By using highly advanced algorithms, we enable our team of Resource & Data Strategists© to maintain the most advanced, detailed and complete Life Sciences network in Europe. This big data enables us to work Reverse Recruitment©: we first analyze the market in-depth before we go out to the market. Because we analyze the whole market, we can compare facts and data. This enables us to do Facts & Big Data Recruitment©, making sure we, or better yet, you find the right career!Our client is a professional Pharmaceutical and Biotechnology organisation, based in City of London United Kingdom.
The Company
Our clients in the UK are looking for Quality GDP Manager / Responsible Person at multiple locations in the UK


Role Description
Quality Good Distribution Practices Manager (GDP)
Responsible Person (RP)


Responsibilities
- Ensures that a quality management system is implemented and maintained. The systems, procedures and responsibilities within the Quality Management System are defined in a Quality Manual with focus on GDP.
- Ensures GDP requirements applicable to the activities managed by company; Corporate procedural documents related to GDP and any update from regulations are communicated to relevant departments.
- Ensures that medicines are supplied and traded according to GDP.
- Supports the organisation in fighting counterfeit medicinal products according to guidelines issued by the relevant UK and EU authorities and the agreements in place.
- Negotiates Quality Agreements including responsibilities relating to wholesale distribution and/or product transportation.
- Ensures that suppliers and customers are qualified, Bona Fides checks are performed for markets.
- Ensures that self-inspections are performed and inspection readiness.
- Assures the establishment license is maintained.
- Lead GDP Management review activities including GDP metric review.
- Coordinate and promptly perform any recall operations for medicinal products.
- Approves any returns to saleable stock and trend stock returns.
- Approves procedures applicable to wholesale distributor's activities.
- Ensures applicable documentation is complete and current, and delegation documentation is maintained when required.


Requirements
- Bachelor degree in a relevant scientific discipline e.g. Biochemistry, Microbiology, Pharmacy, Biological Sciences or related Pharmaceutical Science is required.
- Previous experience as Responsible Person or Qualified Person as well as understanding of the UK laws
- Minimum 5 years of experience in the pharmaceutical industry, preferably in Quality, Manufacturing Technology, Regulatory or a position within a Health Authority Agency.
- Proficient in cGMPs, cGDPs and regulations promulgated by the FDA, EMA or equivalent regulatory Agencies.
- Extensive experience and technical knowledge in wholesale distribution operations which enables firsthand knowledge of good distribution practice, transportation, quality assurance. Demonstrated knowledge of and training in GDP.
- In depth knowledge of GDP regulations pertinent to the USA, EU and other international markets.
- Direct experience interacting, effectively communicating with Health Authorities; managing Health Authority inspections.
- Extensive experience and technical knowledge in chemical, biological and/or pharmaceutical operations which enables firsthand knowledge of manufacturing, quality control, quality assurance, regulatory affairs/sciences.
- Ability to deal and influence effectively all levels of management to ensure that decisions regarding quality are taken independently and build relationships, partnerships and influence and/or enforce quality decisions.

Are you interested and do want to apply for this role, please fill out your application via the apply button below and contact Riko Arends.
Apply