QA Engineer
QA Engineer
Warszawa
NR REF.: 1115552
Hays IT Contracting is an up-to-date B2B form of employment for IT specialists with innovate and developmental projects for TOP Clients close at hand.
For our Client we are currently looking for qualified
Candidates for the position of:
QA Engineers
Location: Warszawa (ul. Emili Plater, na rogu ul. Świętokrzyskiej)
Job type: contract B2B
Length: long term cooperative
Rate: 110 PLN / h net
Job summary:
The goal is to create cross functional QA Team as a Shared Service provider for two biggest IT Service providers.
The NRP program is located in Aalborg, Copenhagen and Warsaw with teams distributed on most locations.
In total the program is 7-9 teams which develop the new API solution for our customers.
Responsibilities:
Educating and bring the Agile Test Mindset to the teams
Proactive within all test levels
aUnit Test, Component Test, Component Integration Test, Accept Test and Performance Test
Developing the automated tests with an agile team
Including creating test cases, risk analysis, finding test data
Supporting the team in any QA task
Finding / Identify test data for the team
Coordinating QA activities between teams
Cross Functional so if needed supporting the team in other tasks
Could be: Minor tasks in code development, code review, ensuring compliance to internal code standards
Requirements:
Java development skills with high focus on quality in the code development:
Good knowledge IntelliJ
Good knowledge GIT
Good knowledge Jenkins
Robust QA experience
Agile testing
API testing
Creating test cases, risk analysis etc
Unit Test, Component Test, Component Integration Test, Accept Test and Performance Test
Good knowledge Agile / Agile Mindset
Our offer:
Competitive rate
Possibilities: variety of projects to participate in development, working closely with big brands
Real impact on the project – if you are good, you are independent in making decisions
Fast learning opportunities
Preferential conditions for benefits: medical and sport package
Oferta pracy, na którą zgłaszasz swoją kandydaturę wymaga wypełnienia formularza bezpośrednio na stronie Pracodawcy.

Klikając "Aplikuj" zostaniesz przekierowany na stronę internetową Pracodawcy.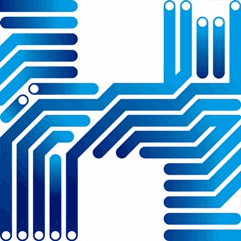 Prosimy o dopisanie następującej klauzuli "Wyrażam zgodę na przetwarzanie moich danych osobowych zawartych w ofercie dla potrzeb procesu rekrutacji zgodnie z Ustawą o ochronie danych osobowych z dnia 29.08.1997r., Dz. U. Nr 101, poz. 926 ze zm."

Numer w rejestrze agencji zatrudnienia: 361