Purchasing Specialist needed!
Purchasing Specialist needed!
Warszawa
NR REF.: 1120082
For our Clients SSC in Warsaw we are now looking for Purchasing Specialist with English!
Responsibilities
Purchasing Specialist role will be part of GBS in Poland supporting US and International Affiliates with requisition processing, catalog ordering, purchase order maintenance and desktop receiving.
This position requires strong customer service skills and detailed knowledge of the Procure to Pay (P2P) process, systems and policies.
Additionally, this role is responsible for maintaining the internal control environment and proactively ensuring compliance and efficiency in the P2P area.
You must be able to execute moderately complex but well-documented standard operating procedures without supervision.
Work in a team that manages a customer service helpdesk that relates to all questions about purchase orders, processes and the purchasing system
Requirements:
Associate/bachelor's degree in business, Accounting or Finance
1-2 years of experience in a Purchasing environment preferred
Experience working in a multi-national company preferred
Experience with Oracle ERP iProcurement & Purchasing modules preferred
Fluent in English and other languages preferred
Our Client offers:
private medical care (worker + family), sports card,possibility to participate in investment found,
Oferta pracy, na którą zgłaszasz swoją kandydaturę wymaga wypełnienia formularza bezpośrednio na stronie Pracodawcy.

Klikając "Aplikuj" zostaniesz przekierowany na stronę internetową Pracodawcy.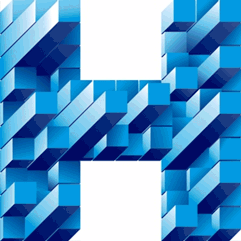 Prosimy o dopisanie następującej klauzuli "Wyrażam zgodę na przetwarzanie moich danych osobowych zawartych w ofercie dla potrzeb procesu rekrutacji zgodnie z Ustawą o ochronie danych osobowych z dnia 29.08.1997r., Dz. U. Nr 101, poz. 926 ze zm."

Numer w rejestrze agencji zatrudnienia: 361