PtP / AP Accountant with German - Katowice , śląskie

PtP / AP Accountant with German
PtP / AP Accountant with German
Katowice
NR REF.: 1099908
Our Client is an internationally recognised brand with a long history in its industry and one of the leaders on the market. Currently, we are looking for
AP Accountants
who will join the team in Katowice and will support operations on German market.
On the position of AP accountant you will be mainly responsible forreviewing of invoices and/or other documentation for completeness and compliance with defined policies and procedures as well as accurately and timely performing all month end closing activities in line with an internal accounting guidelines.Reporting periodically or upon request KPI's measurements, coding, verifying and processing invoices according to defined policies and procedures in ERP systems and follow up on statements and other discrepancies regarding payment of invoices will be a part of the responsibilities.You will act as an expert to more junior staff and contribute to the improvement of the AP process.
We are looking for a person with at least 1 year of experience in
AP or PtP process
, with very good English and German language skills. Analytical and problem solving skills as well excellent communication and interpersonal skills are also required.
Successful Candidate will be offered to opportunity to join a dynamic and friendly team and competitive remuneration as well as benefits package. If you would like to find out more details about the opportunity, please send us your CV via "Apply" button.
Oferta pracy, na którą zgłaszasz swoją kandydaturę wymaga wypełnienia formularza bezpośrednio na stronie Pracodawcy.

Klikając "Aplikuj" zostaniesz przekierowany na stronę internetową Pracodawcy.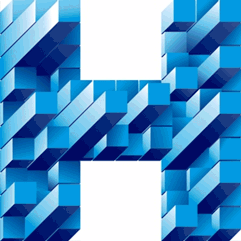 Prosimy o dopisanie następującej klauzuli "Wyrażam zgodę na przetwarzanie moich danych osobowych zawartych w ofercie dla potrzeb procesu rekrutacji zgodnie z Ustawą o ochronie danych osobowych z dnia 29.08.1997r., Dz. U. Nr 101, poz. 926 ze zm."

Numer w rejestrze agencji zatrudnienia: 361