Project Manager (temporary contract) - Warszawa , mazowieckie

Project Manager (temporary contract)
Project Manager (temporary contract)
Warszawa
NR REF.: 1121718
For our Client, pharmaceutical company based in Warsaw, we are currently looking for Project Manager to join the Finance Department. This is a temporary project, until the end of 2019.
Proper candidate will work directly with Finance Director, FP&A Controller and project team members from all company departments (sales, marketing, supply) and will be fully responsible for implementation of BI tool based on Azure, Power BI and Power Apps applications (programming process done by external party so deep IT technical knowledge is not required). Also, this person will be in charge of continue implementation and development of BI Tool, working with all departments to properly address the needs of all stakeholders of the project.
We are looking for an experienced person in introducing BI tools. Financial knowledge and understanding of financial terms is a must. Experience with Power BI, Power Apps and SQL is highly desirable. Company expects high independence and ability to take full ownership and leadership over the project Pro-active hands-on, solution driven mentality, with attention to detail, very good interpersonal and communication skills. Knowledge of SAP system will be an additional strong asset.
Client offers attractive salary package (preferred labour contract but B2B also an option), medical insurance. Contract till end of 2019.
Oferta pracy, na którą zgłaszasz swoją kandydaturę wymaga wypełnienia formularza bezpośrednio na stronie Pracodawcy.

Klikając "Aplikuj" zostaniesz przekierowany na stronę internetową Pracodawcy.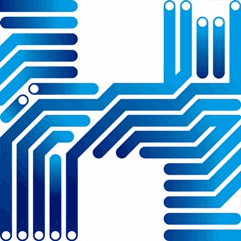 Prosimy o dopisanie następującej klauzuli "Wyrażam zgodę na przetwarzanie moich danych osobowych zawartych w ofercie dla potrzeb procesu rekrutacji zgodnie z Ustawą o ochronie danych osobowych z dnia 29.08.1997r., Dz. U. Nr 101, poz. 926 ze zm."

Numer w rejestrze agencji zatrudnienia: 361