Project Manager for Global Business Change - Wroclaw , dolnośląskie

Project Manager for Global Business Change
Project Manager for Global Business Change
Wroclaw
NR REF.: 1135216
Job Description
Delivers and implements small Global Business Change projects initiated by, or related to, external clients through the provision of project management and/or business analysis and within set project parameters and deadlines.
Incumbents are gaining experience in change management/business analysis and are mastering the basics of the discipline and firms products/services.
Provides the oversight and management of project governance standards and includes the oversight and reporting of financial and revenue outcomes.
Delivers and implements small Global Business Change projects within project parameters and deadlines using Global Business Change documented processes.
Adheres to Global Business Change documented processes.
Oversees compliance with procedures and processes and supports the Global Business
Process Change group with project set up and resource allocation.
Supports management of database content, PPM, governance queries and standard documentation.
Records and captures key financial data in relation to revenue generation and group overheads.
Manages goals, risks, issues and resources and ensures QA process is applied throughout each project/service lifecycle.
Responsible for Senior Management, Financial and Board reporting requirements Constructs basic effort-driven plans for assigned projects.
Analyses and defines business requirements based on Client requirements including test execution and user documentation.
Ensures that project team is adhering to appropriate time and status reporting. May track external project-related expenses.
Responsible for auditing closed projects in the Database and focuses on Budgets and Financial Data tracking and reporting.
Maintains and distributes project meeting agendas and minutes.
Facilitates and acts as Chair for Governance meetings including the preparation, facilitation and production of outputs.
No direct reports. May provide guidance to less experienced team members.
Delivers small internal and external projects.
Qualifications
Bachelor's degree preferred.
3-5 years of total work experience preferred.
Financial background in a corporate environment is crucial.
Governance, Project Management experience or experience within one or more of the asset servicing functions is preferred.
Business attitude, advanced communication skills.
High organizational skills.
Attention to details.
What we can offer you:
Full time contract employment
Competitive salary
Health & Life Insurance
Multisport card / Cinema Tickets / Nursery subsidiary
Pension scheme
Excellent opportunities for training, growth and professional development
Opportunities to engage in diverse projects due to growth of business migrations
A multitude of opportunities to get involved in additional charity projects
A collaborative culture and great teams
Oferta pracy, na którą zgłaszasz swoją kandydaturę wymaga wypełnienia formularza bezpośrednio na stronie Pracodawcy.

Klikając "Aplikuj" zostaniesz przekierowany na stronę internetową Pracodawcy.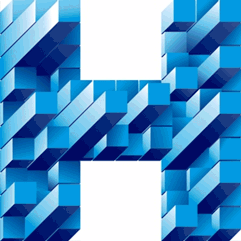 Prosimy o dopisanie następującej klauzuli "Wyrażam zgodę na przetwarzanie moich danych osobowych zawartych w ofercie dla potrzeb procesu rekrutacji zgodnie z Ustawą o ochronie danych osobowych z dnia 29.08.1997r., Dz. U. Nr 101, poz. 926 ze zm."

Numer w rejestrze agencji zatrudnienia: 361