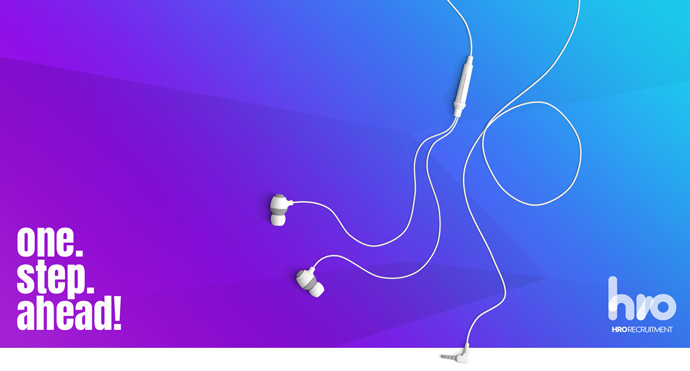 HRO Recruitment is a specialist traditional recruitment business. HRO Recruitment is a brand of HRO Personnel Sp. z o. o. HRO Personnel is a Human Resources service provider operating under number 6696.
We are working as a recruitment provider searching on our Client's behalf for a person in the following role:
Product Manager
Location: Cracow
Aktualnie szukamy osoby na stanowisko:
Product Manager
Miejsce pracy: Kraków
Key Accountabilities:
Accountable for owning and managing product backlog for their product (s) from drawdown through to final delivery to the business/ customers including prioritisation of backlog items (new requirements, defects, CRs) based on a variety of business, technical, commercial and customer considerations.
Subject Matter Expertise input to the requirements elaboration process, supporting Requirements Management teams with data, technical and competitor insight and industry best practice.
Full participation in agile sprints (daily scrums, spring planning, reviews and retrospectives) through co-location with Scrum Master, technical lead, Analysis and Design as needed, providing clear articulation of product vision and direction.
Approval of product at the end of sprint and readiness for release to customers.
Develop strong working relationships with market stakeholders across the globe to understand the local product, regulatory and competitive environment in order to design this into global requirements.
Provide SME support and direction to Analysis, Design and Testing teams.
Proactive role in the development of new operational Product Management competency ensuring consistency with peers across Associate Product Management community.
Develop clear governance procedures within discipline to maximize convergence across region, and ensure any divergence is justified.
Procedures should be comprehensive and unambiguous, and include SLAs; individual/team ownership; resolution scenarios and escalation policy.
Identify key risks, issues and interdependencies and provide appropriate mitigation strategies or escalation as appropriate.
Requirements:
Digital Product Management/Owner experience; owning all aspects of their product from initiation through to optimization.
Excellent customer focus; Awareness of User Centred Design methodology, digital customer behaviour, sourcing of customer insight and importance of customer testing.
Excellent understanding of delivery frameworks particularly hands on experience of working in an Agile sprint team.
Subject Matter Expertise of digital channel, including technical, commercial and market considerations.
Commercial focus, ability to balance risks vs. rewards and maximize cost effectiveness and profitability for the business.
Strong analytical skills and the ability to operate effectively with ambiguous and incomplete data.
Strong decision making skills, with the ability to make clear judgments based on data and insight and understand the implications.
Highly developed communication skills, both written and verbal, to explain complex or technical issues
Strong negotiation and relationship management skills to satisfy a wide range of internal and external customers with conflicting priorities
Innovative - the ability to approach things differently or do different things to deliver goals
We offer:
Stable job in professional team
Private health care, competitive insurance package and access to Benefit Systems
Interesting path of career in an international organization
Consistent scope of responsibilities
We value our diverse and inclusive community and we believe you will, too
Please add the following clause to the end of your submitted CV: "I hereby consent for HRO Recruitment, a brand of HRO Personnel Sp. z o.o. with their head office in Warsaw at Puławska 182, to use my personal details hereby submitted for their recruitment process (documenting and processing personal information and forwarding said information to their clients within the structure of the client's recruitment projects) in accordance with the Law on Protection of Personal Data (Dz. U. 2002 r. Nr 101 poz. 926) until I submit a written withdrawal of consent. I confirm that I was informed of the right to modify, access and protect my personal information."
Prosimy o aplikowanie poprzez przycisk znajdujący się po prawej stronie ogłoszenia.