Procurement Operations Associate - Kraków , małopolskie

Procurement Operations Associate
Procurement Operations Associate
Kraków
NR REF.: 1116044
For our client We are looking for Candidates for position
Procurement Operations Associate with German and English
to one of the Shared Service Centre in Cracow.
As Procurement Operations Associate with German and English, you will be responsible for:
providing operations on the highest level and within agreed timelines and quality targets, administrate procurement processes for the clients, you will respond to employee and vendor inquiries regarding Procurement related topics. Also as a
Procurement Operations Associate
you will be responsible for preparing reports according to process documentation and within agreed timelines and maintain permanent contact with different stakeholders.
What you'll need to succeed:
Ideal candidate should have around 1 year of experience in procurement area or in similar one, also have very good German speaking skills (B2,C1) and very good English (B2,C1). Good Excel skills, problem-solving mindset. Education background or working experience in procurement, finance or accounting will be an asset.
Our Client offers:
a large sets of benefits – private medical care, life insurance, access to MyBenefit platform. The company will support for your career and competencies development
through- learning from colleagues, courses and training's.
Additional information:
If you're interested in this role, click 'apply now' to forward an up-to-date copy of your CV. If you you are looking for a new, other position, please contact us for a discussion on your career.
Oferta pracy, na którą zgłaszasz swoją kandydaturę wymaga wypełnienia formularza bezpośrednio na stronie Pracodawcy.

Klikając "Aplikuj" zostaniesz przekierowany na stronę internetową Pracodawcy.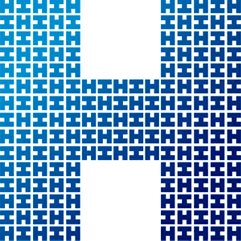 Prosimy o dopisanie następującej klauzuli "Wyrażam zgodę na przetwarzanie moich danych osobowych zawartych w ofercie dla potrzeb procesu rekrutacji zgodnie z Ustawą o ochronie danych osobowych z dnia 29.08.1997r., Dz. U. Nr 101, poz. 926 ze zm."

Numer w rejestrze agencji zatrudnienia: 361