Operations Manager - RtR
Operations Manager - RtR
Kraków
NR REF.: 1117233
For our Client, an international company with its Business Centre located in Cracow we are looking for experienced Record to Report Manager who will take responsibility of leading the team (including team leaders), management and delivery of in scope process including General Ledger, Reporting, Intercompany Processing other related managerial and decision activities.
You will be mainly responsible for manage the RtR Team Leaders, ensure quality and efficiency of work, assuring people development by providing regular coaching and training to team members and acting as a RtR Subject Matter Expert. Moreover you will be dedicated to identify and contribute to continuous improvement initiatives within the R2R function, ensuring that improvements are incorporated in the work routine, ensure robust compliance environment with applicable policies, procedures and processes.
We are looking for experienced RtR leader of the team over 15 team members in SSC/BPO sector with deep understanding of the process. You should present strong knowledge of SAP system and MsOffice. Experience in project management and process improvement is preferred. We are looking for an expert with strong communication and leadership skills, with relationship and business partnering skills who is able to take initiative and make independent decisions.
Employees at our client company are encouraged to work independently, show commitment and be supportive. We offer employees both personal and professional training opportunities and promote the individual strengths of each individual.
Oferta pracy, na którą zgłaszasz swoją kandydaturę wymaga wypełnienia formularza bezpośrednio na stronie Pracodawcy.

Klikając "Aplikuj" zostaniesz przekierowany na stronę internetową Pracodawcy.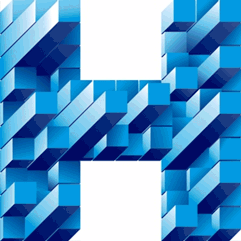 Prosimy o dopisanie następującej klauzuli "Wyrażam zgodę na przetwarzanie moich danych osobowych zawartych w ofercie dla potrzeb procesu rekrutacji zgodnie z Ustawą o ochronie danych osobowych z dnia 29.08.1997r., Dz. U. Nr 101, poz. 926 ze zm."

Numer w rejestrze agencji zatrudnienia: 361