Network & Support Engineer
Network & Support Engineer
Szczecin
NR REF.: 1147513
Your new company
For our Client, due to dynamic growth and expansion on FTTH CPE market, we are currently looking for Network & Support Engineer.
Your new role
As Network & Support Engineer you will be:
Providing B2B technical support for customers, in particular:
● Taking part i n the customers' technical integration process
● Level 3 and 4 support for professional customers via Jira Service Desk
● Close cooperation with internal software and hardware development
● Aiding i n regular system testing of our products
● Aiding i n general solution and features planning, designing new services
What you'll need to succeed
● Languages: Fluency in English (additional languages will be an asset)
● Excellent communication skills
● Ability to build relationships with customers
● Solution focus
● Self-motivation and time management skills to meet deadlines/priorities
● Enthusiastic, positive, "can do" approach
Required skills and qualifications (Scale from 1 to 5)
IPv4 - 4/5
IPv6 - 1/5
DHCP - 4/5
NAT - 4/5
WiFi - 3/5
VoIP - 3/5
IP Multicast - 3/5
Routing - 4/5
GPON - 1/5
TR-069 - 1/5
What you'll get in return
● An interesting and challenging job, where you will work with new technologies, latest
trends i n telecommunication, in the team of IT professionals
● A professional work environment with an informal culture
● Participation in interesting, international projects
● Flexible working hours
● Permanent contract after the trial period
● Career promotion path
● Competitive salary and additional benefits: lunch subsidy, private medical care, sport &
culture subsidy, integration events
What you need to do now
If you're interested in this role, click 'apply now' to forward an up-to-date copy of your CV, or call us now.
Oferta pracy, na którą zgłaszasz swoją kandydaturę wymaga wypełnienia formularza bezpośrednio na stronie Pracodawcy.

Klikając "Aplikuj" zostaniesz przekierowany na stronę internetową Pracodawcy.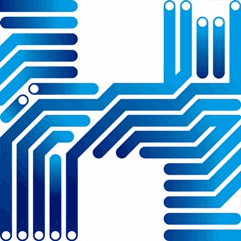 Prosimy o dopisanie następującej klauzuli "Wyrażam zgodę na przetwarzanie moich danych osobowych zawartych w ofercie dla potrzeb procesu rekrutacji zgodnie z Ustawą o ochronie danych osobowych z dnia 29.08.1997r., Dz. U. Nr 101, poz. 926 ze zm."

Numer w rejestrze agencji zatrudnienia: 361