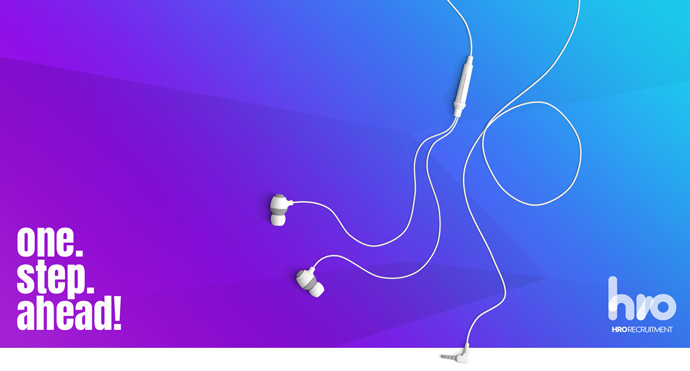 HRO Recruitment is a specialist traditional recruitment business. HRO Recruitment is a brand of HRO Personnel Sp. z o. o. HRO Personnel is a Human Resources service provider operating under number 6696.
We are working as a recruitment provider searching on our Client's behalf for a person in the following role:
Middleware Consultant
Role Description :
To participate in a team of technicians responsible for the design, implementation, and maintenance of a stable and reliable environment for the Data Centre and CER based processing platforms and distributed network systems in line with agreed service agreements. Digital infrastructure encompasses all aspects of operating system software, infrastructure software and middleware through maintenance of an effective relationship with various IT vendors and internal / external suppliers and partners. Digital infrastructure is also responsible for the transition of services into the production environment and the ongoing control of those services through effective scheduling, processes and procedures through the use of a group standard framework and group standard tools.
Requirements:
Good technical design and implementation skills with a proven track record of delivering large and complex projects;
An understanding of the business environment and imperatives particularly the provision of excellent customer service;
Sound communication skills to build and maintain effective working relationships with peer groups in Operations, Development, the user community and product suppliers;
A high level of technical expertise along with the ability to react rapidly and effectively to change. This knowledge will be both specific to the technology supported and the infrastructure to which it interfaces.
Strong analytical skills to enable complex problems to be understood and resolved;
In depth understanding of service management techniques, including change management, incident management, Data Centre Operations and configuration management;
A broad understanding of the underlying business supported by the technical environment;
Project management skills;
Broad experience of dealing with commercial issues to enable effective communications with suppliers;
Thorough understanding of the additional challenges when architecting and building systems for Global deployment;
Effectively coordinate delivery of services involving elements delivered by other internal/external teams.
We offer:
Stable job in a professional team;
Interesting career path in an international organization;
Consistent scope of responsibilities;
Private health care, employees' benefits;
Contact with top IT technologies (Big Data, Hadoop, spark) available in the market;
Work and Learn from teams with mature process and tools to ensure the best in class deliverables;
Cultural exchange.
Please add the following clause to the end of your submitted CV: "I hereby consent for HRO Recruitment, a brand of HRO Personnel Sp. z o.o. with their head office in Warsaw at Puławska 182, to use my personal details hereby submitted for their recruitment process (documenting and processing personal information and forwarding said information to their clients within the structure of the client's recruitment projects) in accordance with the Law on Protection of Personal Data (Dz. U. 2002 r. Nr 101 poz. 926) until I submit a written withdrawal of consent. I confirm that I was informed of the right to modify, access and protect my personal information."
Aktualnie szukamy osoby na stanowisko:
Middleware Consultant
Miejsce pracy: Kraków
Prosimy o aplikowanie poprzez przycisk znajdujący się po prawej stronie ogłoszenia.