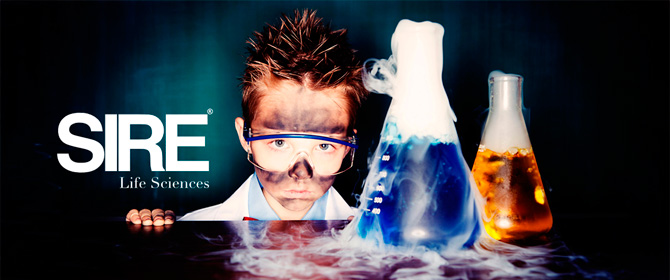 Medical Writer
Location: Netherlands
SIRE® is the market leader in Life Sciences recruitment. We believe the recruitment market needs to gear up in technology and continuous innovation. We like technology, in a Life Sciences market driven on science, we couldn't stay behind; we drive Recruitment Science. Investing a majority of our turnover in technology enables us to use unique Resource Technologies. By using highly advanced algorithms, we enable our team of Resource & Data Strategists© to maintain the most advanced, detailed and complete Life Sciences network in Europe. This big data enables us to work Reverse Recruitment©: we first analyze the market in-depth before we go out to the market. Because we analyze the whole market, we can compare facts and data. This enables us to do Facts & Big Data Recruitment©, making sure we, or better yet, you find the right career!Our client is a professional Pharmaceutical organisation, based in Utrecht Netherlands.
The Company
The company is a multinational healthcare leader with a diversified portfolio of prescription medicines, vaccines and innovative medicines.


Role Description
You will closely collaborate with a number of departments within the company (RA, MA, Clinical and Pharmacovigilance) in the creation of documents for regulatory submissions. Deliverables strictly adhere to ICH, clinical and regulatory legislation.


Responsibilities
Your key activities consist of:
- writing, compiling and editing medical writing documentation for submission to regulatory agencies. Deliverables include clinical study protocols, clinical study reports, annual reports, PSURs, DSURs, educational materials, marketing material etc.
- writing scientific documents for a broader audience and review promotional material and clinical study data
- ensuring document consistency throughout the company in accordance with the style guide
- keeping track of updates in ruling regulations, protocols, and ICH/GCP and GLP guidance and communicate internally


Requirements
What makes you a strong candidate?
- a MSc Degree in (Bio)pharmaceutical Sciences, Biomedical Sciences, Biotechnology, or equivalent
- solid experience with medical writing in relation to regulatory affairs and/or clinical studies is a must
- a thorough understanding of FDA, EMA, and ICH regulations
- proficiency in MS Office (Word, Excel, PowerPoint)
- excellent knowledge of English grammar

Are you interested and do want to apply for this role, please fill out your application via the apply button below and contact Alexander Wielemaker.
Apply