Media Operations Specialist
Media Operations Specialist




Warszawa




NR REF.: 1121756



Your new company
If you want to join the new team of the best known media company, this offer will definitely interest you! We are currently looking for people who would like to work as Media Operations Specialist and create new standards in media industry.
Your new role
As a Media Operations Specialist you will be mostly responsible for the coordination of content processes such as delivery. You will be responsible for creating the database and assist in media operations activities such as e.g. connecting and uniting audio tracks with languages and checking their synchronisation with video files or the quality of publications. Your duties will include cooperation with colleagues from other departments and you will be a part of international team based in Warsaw!
What you'll need to succeed
To be successful in this role you need to have a University degree and at least one year of work experience – in media sector or operations teams. We are looking for candidates, who speak fluent English .You should also have a great knowledge of Microsoft Office applications. Interest in music/ TV series/ movies will be an additional asset.
What you'll get in return
You have not only a chance togain experience in media sector, but also cooperate with people who are passionate about their job.Our Client offers a contract of employment, an attractive salary, package of benefits and flexible working hours.
What you need to do now
If you're interested in this role, click 'apply now' and send us your CV!
Oferta pracy, na którą zgłaszasz swoją kandydaturę wymaga wypełnienia formularza bezpośrednio na stronie Pracodawcy.

Klikając "Aplikuj" zostaniesz przekierowany na stronę internetową Pracodawcy.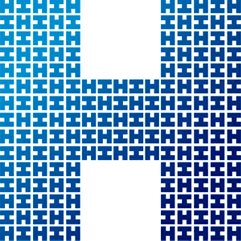 Prosimy o dopisanie następującej klauzuli "Wyrażam zgodę na przetwarzanie moich danych osobowych zawartych w ofercie dla potrzeb procesu rekrutacji zgodnie z Ustawą o ochronie danych osobowych z dnia 29.08.1997r., Dz. U. Nr 101, poz. 926 ze zm."

Numer w rejestrze agencji zatrudnienia: 361