Lease Accountant
Lease Accountant
Gdańsk
NR REF.: 1117400
About Global Company
Ricoh is a global technology company that has been transforming the way people work for more than 80 years. They empower companies and individuals with services and technologies that inspire innovation, enhance sustainability and boost business growth.
We are searching for a:
General Ledger Lease Accountant
You will be responsible for accounting for all vehicle and building leases in EMEA (leases where Ricoh is the lessee), using Ricoh's Lease Accounting system and General Accounting system. More importantly you will be responsible for the following:
Generating accounting journals in the lease accounting system, and entering them into our main accounting system in accordance with International Financial Reporting Standard (IFRS) 16 - Leases.
Ensuring that monthly reconciliations between Oracle and the lease accounting system are performed and recorded consistently according to guidelines and completed on time to ensure that month end deadlines are met
Ensuring that adequate financial controls are in place including compliance with SOX and ensuring that internal and external audit requirements are met.
What we are looking for in you:
In order to be successful in this position you need to have written and spoken fluency in English as well as good analysis skills and ability to propose solutions taking the bigger picture into account. Moreover, we would like you to be able to prioritize tasks and make decisions in the given framework for actions. What would make you stand out even more is good attention to detail and listening and questioning skills.
Why should you join Ricoh?
Vision - To be the most trusted brand with irresistible appeal in the global market.
Mission - At the Ricoh Group, we are committed to providing excellence to improve the quality of living.
Values - To be one global company, we must care about people, our profession, our society, and our planet. We must dedicate our winning spirit, innovation and teamwork to sharpen our customer centric focus, and we must also commit to the highest standards of ethics & integrity.
What can we offer:
private medical care
life insurance
sport's card
inspiring office environment
flexible working hours
If you are intereted, do not hesitate to send your CV.
What you need to do now If you are interested, don't hesitate to send your CV. If this job isn't quite right for you but you are looking for a new position, please contact us for a confidential discussion on your career.
Oferta pracy, na którą zgłaszasz swoją kandydaturę wymaga wypełnienia formularza bezpośrednio na stronie Pracodawcy.

Klikając "Aplikuj" zostaniesz przekierowany na stronę internetową Pracodawcy.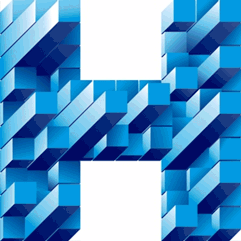 Prosimy o dopisanie następującej klauzuli "Wyrażam zgodę na przetwarzanie moich danych osobowych zawartych w ofercie dla potrzeb procesu rekrutacji zgodnie z Ustawą o ochronie danych osobowych z dnia 29.08.1997r., Dz. U. Nr 101, poz. 926 ze zm."

Numer w rejestrze agencji zatrudnienia: 361