Junior International Accountmanager - Netherlands , Zagranica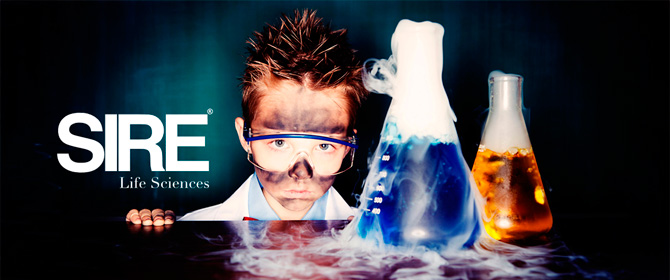 Junior International Accountmanager
Location: Netherlands
SIRE® is the market leader in Life Sciences recruitment. We believe the recruitment market needs to gear up in technology and continuous innovation. We like technology, in a Life Sciences market driven on science, we couldn't stay behind; we drive Recruitment Science. Investing a majority of our turnover in technology enables us to use unique Resource Technologies. By using highly advanced algorithms, we enable our team of Resource & Data Strategists© to maintain the most advanced, detailed and complete Life Sciences network in Europe. This big data enables us to work Reverse Recruitment©: we first analyze the market in-depth before we go out to the market. Because we analyze the whole market, we can compare facts and data. This enables us to do Facts & Big Data Recruitment©, making sure we, or better yet, you find the right career!Onze klant is een professionele Food and FMCG organisatie in Zuid-Holland, Netherlands.
The Company
They are part of a big multinational and have clients that and customers for their commodities all around the globe.

We are recruiting a self-starting and hands-on Accountmanager that speaks 3 languages. Dutch, English and German. For this position we are looking for an outgoing colleague with strong communication skills, solution-oriented and a relationship builder.

We offer you a great chance to develop yourself as a ales specialist in the international food industry. In a dynamic job within an inspiring team with the opportunity to bring up your ideas. Taking responsibilities and personal development is self-evident within this company!


Role Description
An Accountmanager will work across a number of different accounts, giving you a good overall introduction to the account management process around our commodities. You will be expected to take on numerous key tasks, giving them the necessary grounding to become a fully-fledged account manager. You will show willingness to learn and acquire skills to work be responsible from contact initiation to ensuring solid implementation across the supply chain.


Responsibilities
- Contributes to managing customer relationships throughout the complete cycle;
- Liaises on a daily basis with both the team as well as customers;
- Joins account managers on customer visits;
- Monitors new business opportunities;
- Conducts respective market studies to enhance potential opportunities.
- Assists in finding the balance between filling capacity whilst optimizing product split;
- Follows up on open contracts book, budgets and payments where applicable;


Requirements
- Bachelor's Degree (HBO) or Master's Degree (WO);
- Are multilingual (Dutch, English, German);
- Have good skills in MS Office software;
- At least 1 years of work experience in a commercial function

Heb je interesse en wil je meer weten over deze functie, reageer dan door op solliciteer te klikken en contact op te nemen met Joost Spape
Apply