Junior DevOps Engineer
Junior DevOps Engineer




Kraków




NR REF.: 1133702



Your new company
For our Client, FinTech Company, located in Cracow, we are currently looking for a person interested in the role of Junior DevOps Engineer.
Your new role
We're looking for two Junior DevOps Engineers to join our Client's team in Kraków. Professional work experience is not required to apply to this offer. The most important on this position is your technical experience and your projects that make you really proud of them.
On this position you will be actively contributing in developing "Infrastructure As A Code" methodology, working closely with Engineering Teams to help building scalable, reliable and secure solutions. Moreover, you will be supporting automation tools and pipelines (CI/CD) and also ensuring highest level of systems availability and maintain system efficiency.
What you'll need to succeed
To be a successful candidate you need to have basic knowledge of any Cloud Platform solutions (AWS/GCP/Azure), some experience in any scripting language: Bash, Python or similar. Know-how of automatisation and provisioning tools is also very welcomed as well as some experienceof Linux based systems.
Nice to have: Some experience with AWS, data stores, databases and caches, Docker, CI/CD, automation and provisioning tools (Jenkins, Ansible, Terraform).
What you'll get in return
Our Client offers interesting and challenging career paths and wide range of benefits. Moreover, you will experience great working atmosphere and attractive compensation.
What you need to do now
If you're interested in this role, click 'apply now' to forward an up-to-date copy of your CV, or call us now.
If this job isn't quite right for you but you are looking for a new position, please contact us for a confidential discussion on your career.
Oferta pracy, na którą zgłaszasz swoją kandydaturę wymaga wypełnienia formularza bezpośrednio na stronie Pracodawcy.

Klikając "Aplikuj" zostaniesz przekierowany na stronę internetową Pracodawcy.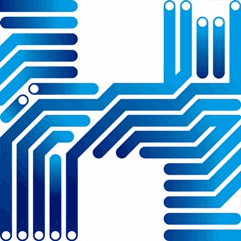 Prosimy o dopisanie następującej klauzuli "Wyrażam zgodę na przetwarzanie moich danych osobowych zawartych w ofercie dla potrzeb procesu rekrutacji zgodnie z Ustawą o ochronie danych osobowych z dnia 29.08.1997r., Dz. U. Nr 101, poz. 926 ze zm."

Numer w rejestrze agencji zatrudnienia: 361