Junior Collection Specialist - Katowice , śląskie

Junior Collection Specialist
Junior Collection Specialist




Katowice




NR REF.: 1151951



Your new company
We are looking for the person to hold the position of Collection Specialist with German to one of the international company located in Katowice (possibility of full remotely work)
Your new role
Accurately and timely review open accounts for collection efforts
Review and monitor assigned accounts and all applicable dunning and collection reports
Preparation of various collection reports; performing reconciliations and collecting supporting dunning documentation
Make outbound collection calls and mail communication in a professional manner while keeping and improving customer relations
Maintain and provide all the necessary documentation useful for the collection activities and the customer relationship
Support Accounts Receivable and Treasury department in matching payments and investigating any account differences
Provide timely follow-up on payment arrangements
Communicate with internal and external customers in an effective and efficient manner
Report periodically or upon request KPI's measurements
Participation in continuous improvement process
What you'll need to succeed
To be the best candidate for this role you will need to have an experience in customer service/AP/AR/collection area (if you do not have such an experience- we are open also for Junior Specialist), good knowledge of English and German, strong user knowledge of Microsoft Office and Excel skills, process orientation and attention to details and also very good interpersonal skills.
What you'll get in return
Our Client offers :
Stable job based on an employment contract
Annual bonus
Work in a friendly, diverse and high qualified team with positive and cooperative working atmosphere
International environment and daily usage of foreign languages
Real development opportunities
A package of benefits: private medical care, Accident Insurance, sports card, gift vouchers for special occasions, additional compensations from the Company Social Benefits Fund based on the internal policies
Comfortable working space in a modern office in Katowice (possibility of full remotely work)
Direct communication and no formal dress code
Flexible working hours and home office
What you need to do now
If you're interested in this role, click 'apply now' to forward an up-to-date copy of your CV, or call us now.
Oferta pracy, na którą zgłaszasz swoją kandydaturę wymaga wypełnienia formularza bezpośrednio na stronie Pracodawcy.

Klikając "Aplikuj" zostaniesz przekierowany na stronę internetową Pracodawcy.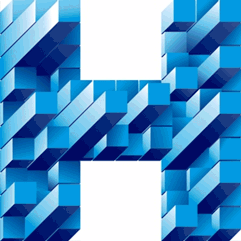 Prosimy o dopisanie następującej klauzuli "Wyrażam zgodę na przetwarzanie moich danych osobowych zawartych w ofercie dla potrzeb procesu rekrutacji zgodnie z Ustawą o ochronie danych osobowych z dnia 29.08.1997r., Dz. U. Nr 101, poz. 926 ze zm."

Numer w rejestrze agencji zatrudnienia: 361