Junior banking admin specialist - Kraków , małopolskie

Junior banking admin specialist
Junior banking admin specialist
Kraków
NR REF.: 1112225
For our Client, globally recognised investment company, opening their office in Cracow, we are looking for a young and confident person to join the
Legal & Compliance
department as a part of Securities team.
This is the
perfect role for starting your career
in the world of finance. You will be in the heart of the process – supporting clearance brokers, you will be responsible for the administrative part of the job. It will be in your hands to prepare agreements and processing issues related to Exchange Trading Derivatives; coordinating the initiation, execution and administration of Give-Up Agreements. You will be in close cooperation with European internal units, supporting portfolio managers.
To succeed in this role you need to have knowledge and good understanding of the finance world – university level will be absolutely enough for start (financial field majors will be mostly desired) – everything that there is to know about the process, you will be taught.
Any field specific experience (banking, financial services), however, will be considered an advantage.
Taking your role into account, you need to present fluent level of English (
C1 or higher desired
).
Client offers attractive salary,
broad development opportunities within the company, international trainings
and competitive benefit package, on top of the standard (private medical care, life insurance, sports card).
As a part of the onboarding process you will be invited to take part in trainings organised at company's headquarters abroad.
Did you think "
That's a job for me"
through the read? Apply now via button below.
Not quite a match, but you're in search for a job? Email me your CV at mroz@hays.pl and let me find a fitting position for you.
Oferta pracy, na którą zgłaszasz swoją kandydaturę wymaga wypełnienia formularza bezpośrednio na stronie Pracodawcy.

Klikając "Aplikuj" zostaniesz przekierowany na stronę internetową Pracodawcy.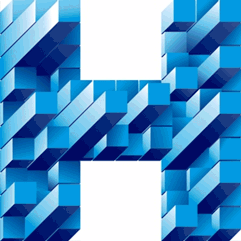 Prosimy o dopisanie następującej klauzuli "Wyrażam zgodę na przetwarzanie moich danych osobowych zawartych w ofercie dla potrzeb procesu rekrutacji zgodnie z Ustawą o ochronie danych osobowych z dnia 29.08.1997r., Dz. U. Nr 101, poz. 926 ze zm."

Numer w rejestrze agencji zatrudnienia: 361