Junior AP Accountant with English! - Warszawa , mazowieckie

Junior AP Accountant with English!
Junior AP Accountant with English!
Warszawa
NR REF.: 1114657
Our Client is a multinational firm located in more than 40 countries throughout the Americas, Asia Pacific, Europe, Africa, and the Middle East. It is regarded as one of the largest and most prestigious law firms in the world.
Your responsibilities will be:
Code and process invoices and expenses claims in line with procedures.
Ensure that all processed documents are posted accordance to accounting rules and legal compliances.
Reverse and correct documents posted with error
Prepare and finalize payments proposal
Monitor blocked and unapproved invoice reports and ensure aged invoices are followed up on a timely basis
Seek opportunities for AP process improvements and applying improvements
Communicate with internal and external customers in an efficient and effective manner
Requirements:
Excellent English skills,
Any relevant experience in Accounts Payable, expenses area, will be a strong asset
University degree preferably in accounting or related courses (may be yet completing the studies if available for full time role)
Familiarity with MS Office, Internet skills
Familiarity with Elite systems will be a strong asset
Attention to details
Analytical and problem-solving skills
Excellent communication (written and oral) and interpersonal skills
Our Client offers:
Attractive salary range, additional benefits and an opportunity to work and develop in a professional and employee friendly working environment.
Oferta pracy, na którą zgłaszasz swoją kandydaturę wymaga wypełnienia formularza bezpośrednio na stronie Pracodawcy.

Klikając "Aplikuj" zostaniesz przekierowany na stronę internetową Pracodawcy.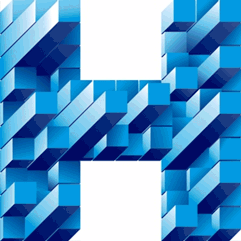 Prosimy o dopisanie następującej klauzuli "Wyrażam zgodę na przetwarzanie moich danych osobowych zawartych w ofercie dla potrzeb procesu rekrutacji zgodnie z Ustawą o ochronie danych osobowych z dnia 29.08.1997r., Dz. U. Nr 101, poz. 926 ze zm."

Numer w rejestrze agencji zatrudnienia: 361