Job for English Speakers (C1-C2) - Kraków , małopolskie

Job for English Speakers (C1-C2)
Job for English Speakers (C1-C2)




Kraków




NR REF.: 1125780



If you want to use English at work and improve your professional skills in customer service position - the perfect offer is here!
Our client, an international company in Cracow, is currently looking to hire
fluent English speakers for a Customer First Adviser position.
No experience is required,
only knowledge of English. Who are we looking for?
Your role will be to provide administrative support to clients from UK who need help in solving their problems.
We are looking for English speakers (C1/C2 level).
Other than willingness to work using English and communication skills are no requirements.
What do we offer to the candidates?
Our client is an international company so you will have many opportunities for developing new skills and working in an multicultural environment. Moreover they are offering stable employment conditions and interesting environment.
Let us give you the chance to gain experience! Apply!
Oferta pracy, na którą zgłaszasz swoją kandydaturę wymaga wypełnienia formularza bezpośrednio na stronie Pracodawcy.

Klikając "Aplikuj" zostaniesz przekierowany na stronę internetową Pracodawcy.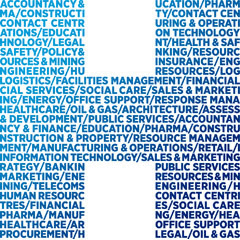 Prosimy o dopisanie następującej klauzuli "Wyrażam zgodę na przetwarzanie moich danych osobowych zawartych w ofercie dla potrzeb procesu rekrutacji zgodnie z Ustawą o ochronie danych osobowych z dnia 29.08.1997r., Dz. U. Nr 101, poz. 926 ze zm."

Numer w rejestrze agencji zatrudnienia: 361