Java Developer
Java Developer




Kraków




NR REF.: 1131886



Your new company
For our Client, international financial company located in Kraków, we are currently looking for candidates interested in Senior Java Developer position.
Your new role
We are looking for highly motivated individual to join newly established Innovation Lab. As a Java Developer you will join Company R&D group working on new solutions with a transformative ability to accelerate an impact. You will be part of a highly focused team of software innovators who solve most challenging business problems using different flavors of algorithms including but not limited to Machine Learning, Linear Programming, and Robots. You have to be highly skilled, team oriented, and eager to learn to contribute in a mature and proactive way to all phases of a project lifecycle.
Contribute to requirements definition.
Contribute technical expertise to defining application requirements in collaboration with business analysts, business representatives and others. You must be able to streamline as well as record requirements, perform gap analysis and offer functionality options where appropriate.
Contribute to application design.
Create proofs of concept or prototypes if required; contributing to technical design of applications; contributing to database / data model design.
Develop application functionality which meets business requirements with high quality within given deadlines.
Develop maintainable, well-documented application functionality with an eye toward standardization, common components, simplicity, performance, robustness and other attributes of enterprise-strength solutions.
Quickly resolve issues encountered by business lines in the production environment, maintaining a helpful, "high touch" approach to working with business users.
Understand the system architecture and functionality and assess feasibility of user requests.
Evaluate new and ongoing projects and provide estimates for proposed solutions
What you'll need to succeed
Minimum of 4+ years of experience in software engineering
Java - must be proficient in the language, core libraries & design patterns (Spring, Spring Boot, Spring Cloud, Spring Security, Spring Data, Spring Integration, JPA/Hibernate, JMS)
Experience in REST
Ability to investigate and solve challenging technical issues
RDBMS concepts - must understand basic principles of data modeling. Experience with Oracle is a plus.
HTML / CSS - must have ability to create custom CSS to customize look and feel
Experience with UI technologies (Angular or other JS frameworks)
Knowledge of architectural principles, frameworks, design patterns and industry best practices for design and development
Knowledge of MicroServices solutions is a plus
Machine Learning (TensorFlow or DL4J) is a plus
Fluent English
What you'll get in return
Our Client offers a challenging position in rapidly developing company as well as attractive salary (14 000 – 17 000 PLN gross depending on your relevant experience) and benefits.
What you need to do now
If you're interested in this role, click 'apply now' to forward an up-to-date copy of your CV, or call us now.
If this job isn't quite right for you but you are looking for a new position, please contact us for a confidential discussion on your career.
Oferta pracy, na którą zgłaszasz swoją kandydaturę wymaga wypełnienia formularza bezpośrednio na stronie Pracodawcy.

Klikając "Aplikuj" zostaniesz przekierowany na stronę internetową Pracodawcy.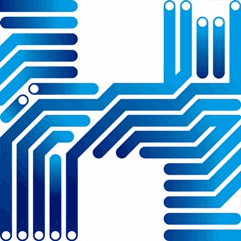 Prosimy o dopisanie następującej klauzuli "Wyrażam zgodę na przetwarzanie moich danych osobowych zawartych w ofercie dla potrzeb procesu rekrutacji zgodnie z Ustawą o ochronie danych osobowych z dnia 29.08.1997r., Dz. U. Nr 101, poz. 926 ze zm."

Numer w rejestrze agencji zatrudnienia: 361